Discussion Starter
·
#1
·
First, I apologize for not posting these during the event. I didn't spend as much time this year taking pictures and videos as I usually do - in fact, I don't think I took many photos at all.
I did take some videos though. However, my old MiniDV camera crapped out, so I bought a new one that records to mini-DVD. This is the first time I've used it, and I discovered it records in .IFO/.VOB format, so I had to download software to convert it to something Windows MovieMaker understands, etc. I'm still having trouble converting some of the clips, but I'm posting the ones I've converted so far.
Without further adieu...
Accucraft's new SP 2-10-2...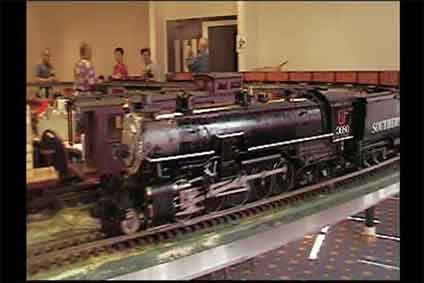 Click image to play - 6.64mb
Rob Meadows and Goeff Spencer on the mainline...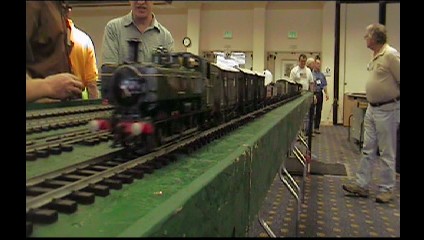 Click image to play - 1.81mb
A C-21 hauling freight...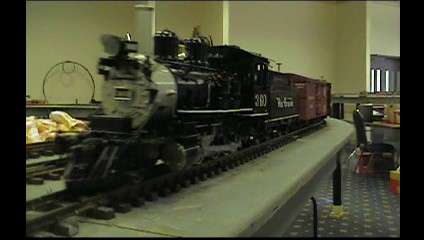 Click image to play - 1.04mb
Dave Hottmann's 4-4-0 hauling his weight car...
Click image to play - 4.60mb
I have video of the cab-forward-up and of Jim Hatton's steam shovel, which I'll post once I get the damn things into wmv format.