I put the accessory receiver in my battery Mallet. Works pretty good. I usually run it on "Frequency 1, channel 9." Doesn't work on any frequency but 1, annoyingly.
Had awful range with the antenna stretched along the top of the boiler (inside), but when I wound it around a piece of card and stood it near the back, the range improved drastically. Now I can trigger the whistle (or moan on a Mallet) from quite a ways away.
Since my tender is full of batteries and receiver, I put it inside the boiler. I wonder what creative uses I can find for these other outputs.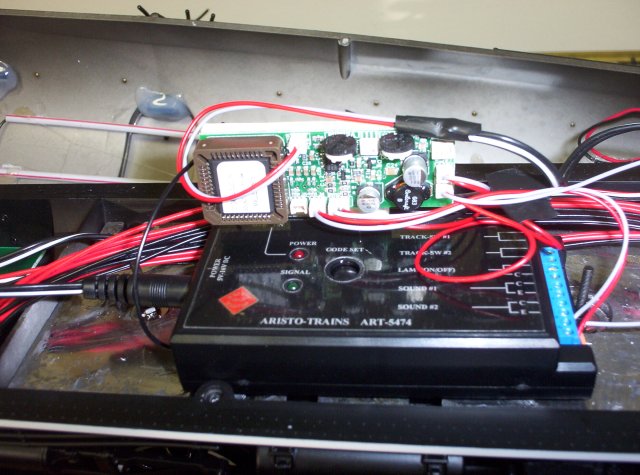 See the soda straws inside the boiler? I ran the antenna through these, down to the cab, back to the smokebox, and back to the center. Didn't work at all.  I wound it around an old credit card and stood it against the inside of the firebox, and it will respond some distance away. The steam dome fell off once, and just as I was about to glue it back on, I thought, "This might come in handy!" So I can lift the dome off and reach the volume control and program button.