Discussion Starter
·
#1
·
After trawling through the archives for tunnel building ideas, I decided to follow in the best tradition of MLS members and put in something to get archaeologists scratching their heads in the year 2350.
This was originally going to be a cutting but the longer I thought about it a tunnel seemed more fun. Photo below shows first digs Nov last year when a cutting was flavour of the month.
I finally started the build last weekend. First up marking out size for concrete pour, all up 1.6m long on centreline, grade of 0.5% and a slight curve to boot. /DesktopModules/NTForums/themes/mls/emoticons/whistling.gif" border=0>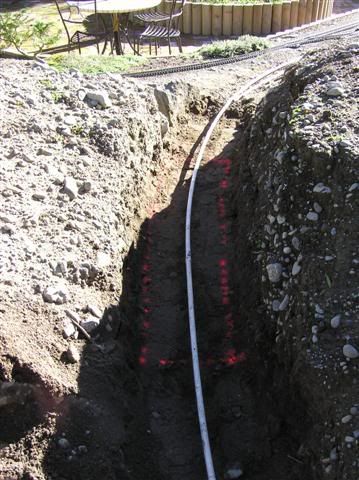 Bent up some 3/8" reo for the first concrete pour - 3 U shapes and 2 bars for each of the bottom and sides. I planned for 300mm clear height and width through the tunnel.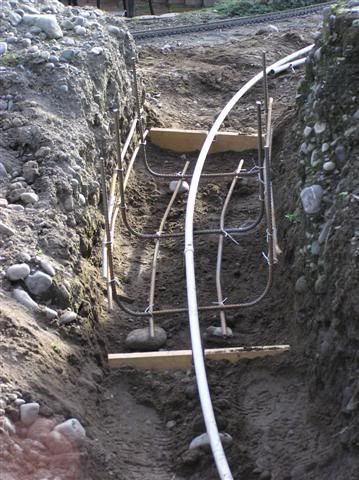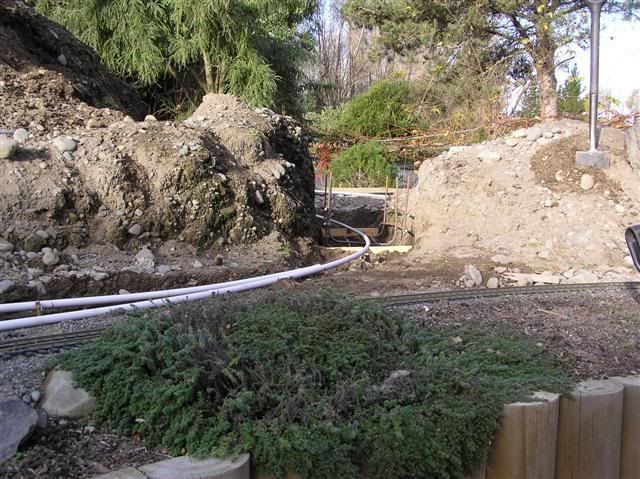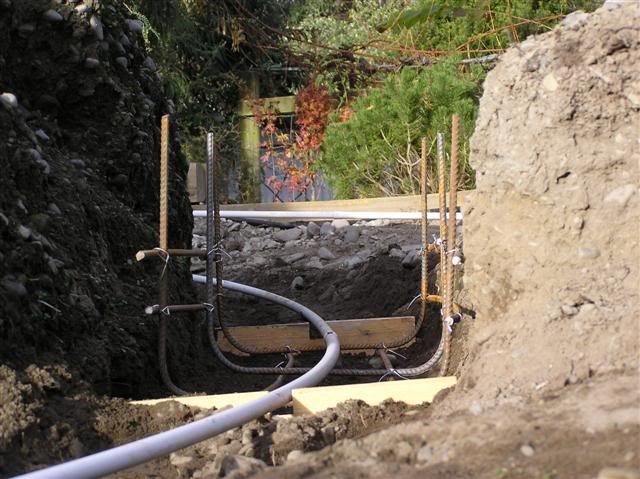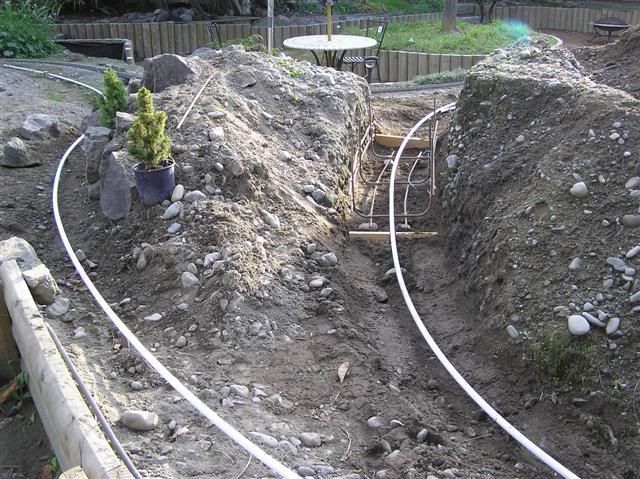 And in goes the concrete for the base. I left the conduit in place for something to attach the track to and put a slope either side of the roadbed to help with drainage.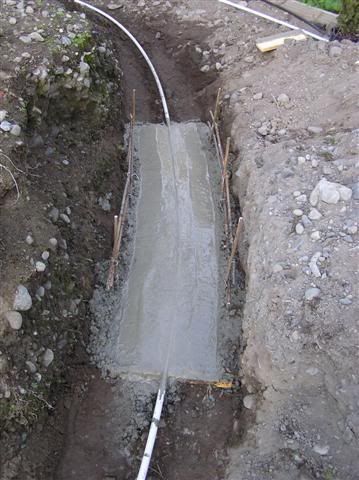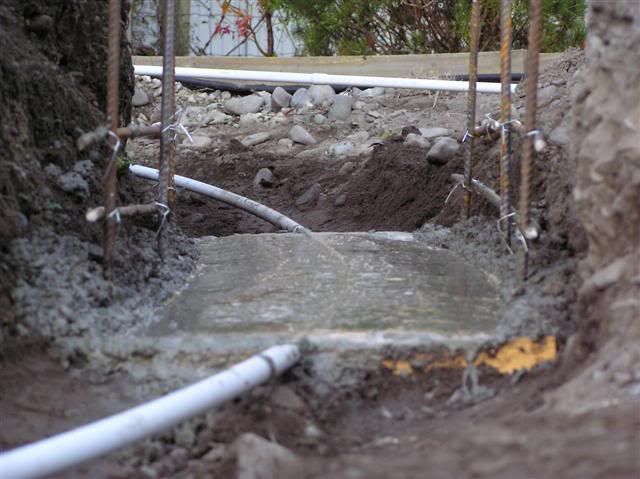 That lot dried for a week while I made the centre former. I scored some plywood off the neighbour who had picked up half a dozen sheets from a mattress company that was chucking them out.
Getting the curve right was a bit tricky. In the end I screwed 6 spacers to the inside wall that was already cut to length and height then attached the outside wall at one end only. I held the assembly in place on the base and shoved the outside wall till it looked right, then with my third hand quickly screwed it to one of the spacers. Took a couple of goes to get right…
Bit hard to see the curve in the photo but it fitted pretty well. Eventually.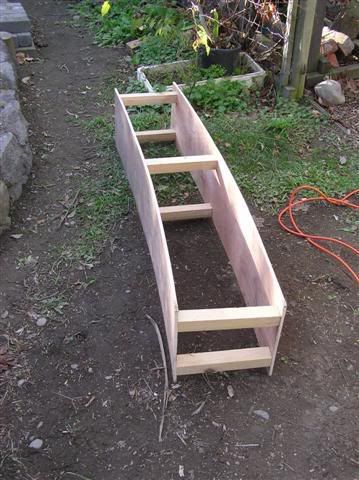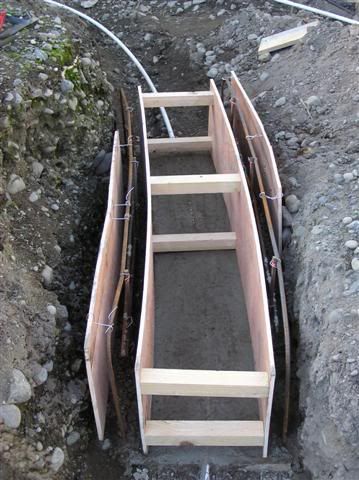 A couple of side forms were added where the dirt was too far away to be useful holding the concrete.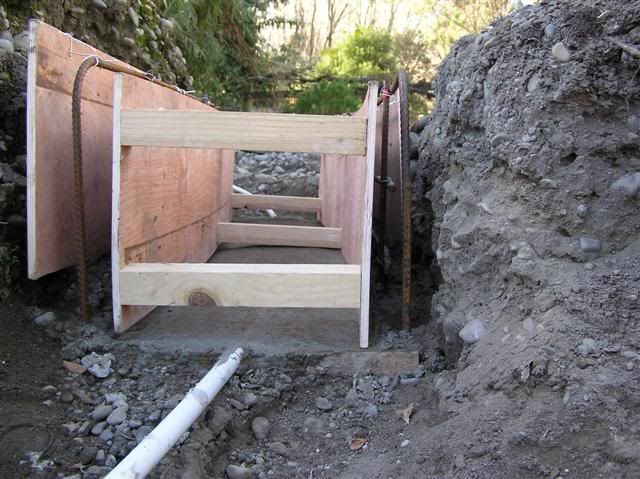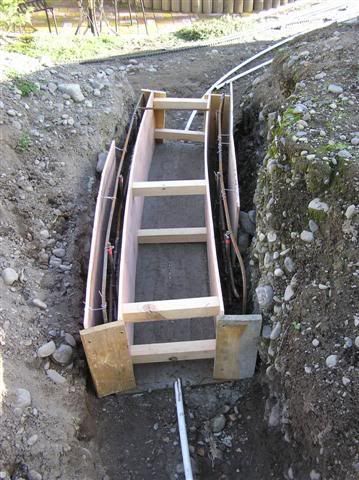 I poured the sides this morning just after the above photo was taken and finished as it started raining. 2 hours later this was the view from our dining room.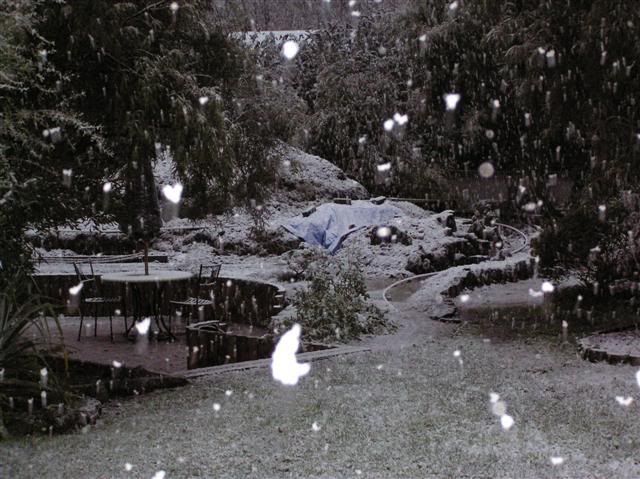 The tunnel is under the blue tarp. I guess winter's here.
Can't wait to see how it turned out.
Cheers
Neil