Discussion Starter
·
#1
·
OK, to recap my thread from the archives...
I am attempting to build a 1:24 version of the former GM&O / ICG / IC depot at Sparta illinois. Currently it appears as thus..
I started out by crafting the walls out of 3/8" birch veneer ply and drawing on the window and door placements..
Once I routed the windows and doors out, I Gorilla Glued and pin nailed the "box" together.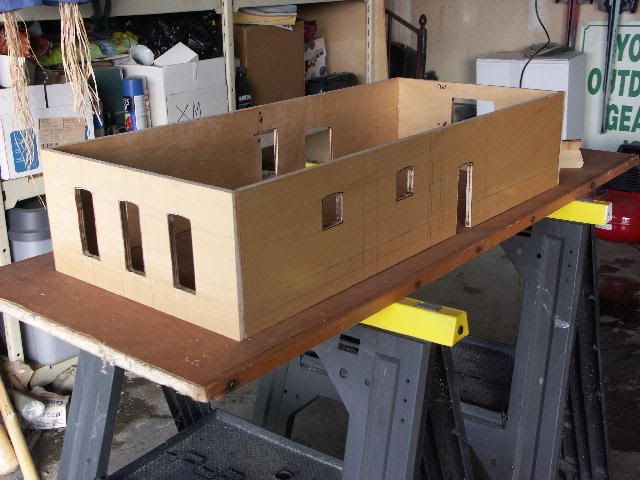 OK, now current update..
Over the New Years weekend I managed to cut two of the roof suports and place them in the base structure.
I also chamfered the roof edges and set the basic roof in place, just to get a look at  the overall size and configuration.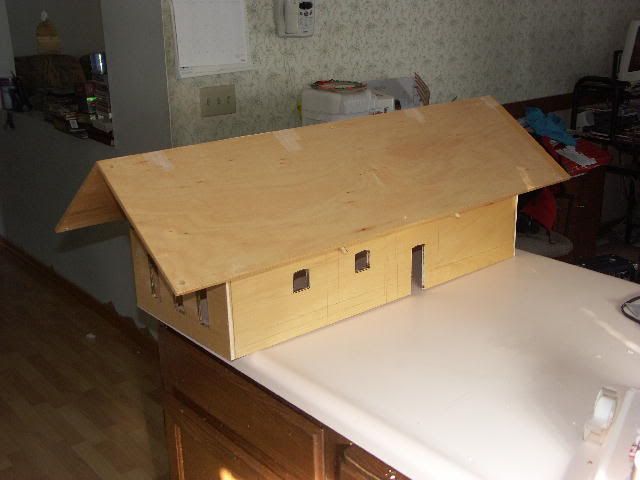 Next steps will be to cut the roof pieces to length and structure the "barn roof" ends. That'll be a challenge. I need at least two more roof supports and the end pieces as well. I'll alos need to pick up a piede of 1/4" plexi to fabricate doors and windows out of.  
Still lots to do, just thought I'd bring this topic back to life in the new forum.