very cool!
you should definately build it!
I bet you could make it even
shorter!
here is my intrepretation of the same engine: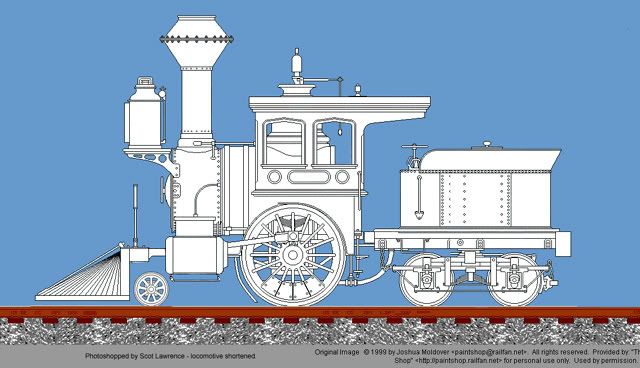 click here for full-size:
http://i165.photobucket.com/albums/u45/scottychaos/short.jpg
Originally I had it without the pilot truck, but IMO it looks much better with it..much better balanced
(visually and physically) with that little wheel up front..
and the steam dome inside the cab is totally prototypical! many small engines were built that way..
opps..I forgot the bell..was going to mount it on the tender..
a sand dome is not vital..many engines didnt have one.
(another "opps"..I left the sand line in place! (in front of the driver)..oh well..)
I love these little freelance engines!
I photoshopped a few variants on the Big Hauler a few years ago..cant find the pics at the moment,
but here is a photoshopped "short" Bachmann On30 forney:
http://i165.photobucket.com/albums/u45/scottychaos/2-2-4.jpg
Scot