Discussion Starter
·
#1
·
Richard, you da man... 
I had a day off today and the sunshine beckoned, the warm temps (50's anyway) called and Home Depot is only 1.3 miles away. I took the opportunity to build out one section of the "Port Orford Style" benchwork section. I wanted to see how much effort was necessary, cost involved and time needed. 
It was quick & cheap... two of my favorite things. 
First a quick trip to the Depot.. $32.00 later I had the necesary things that I didn't already have at home, a roll of hardware cloth and four 2x4x8' pressure treated boards. 
Noon:  All the parts ready to go.
12:40 : The base framework structure complete.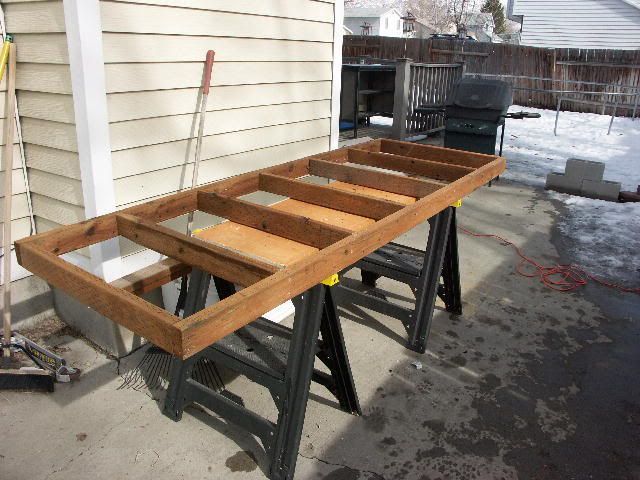 1:10  :  A layer of hardware cloth installed.
1:25  :  The "Elbow Rest" installed (I like that name Richard)
1:45  :  A layer of 'recycled' landscape fabric (reduce, reuse, recycle... save the world... plus I'm cheap)
1:55  :  Roadbed and track installed..
2:10  :  Against the fence for a good look..... I like it!
Of course I couldn't have done it without my capable assistants...
Bruneau...
And Domino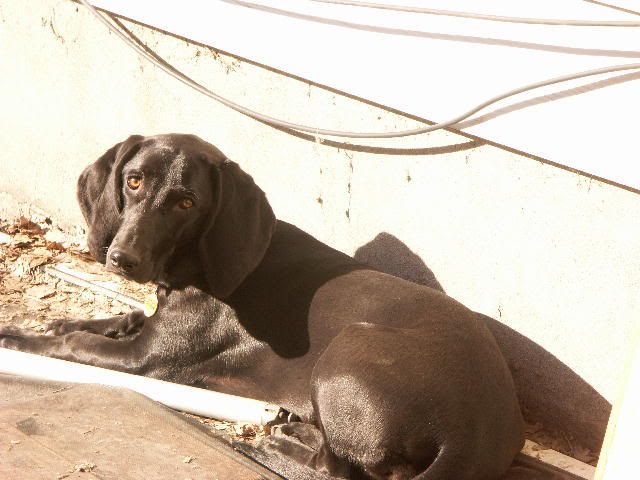 Overall the build went very easily, I'm quite impressed. I would have infilled with some dirt to complete the look but it's all still frozen.... Call the Cops Richard, I'm stealing your idea.. 
One down... 21 more to go..