Discussion Starter
·
#1
·
Aside from a bunch of home projects I have a few Railroad related items as well. This is a Station I'm working on. It's a Nickel Plate Road station that served North Kingsville Ohio until I believe the 1960's when the Norfolk & Western (now N&S) took over. It was purchased and moved across the street by a feed mill and was used for storage.At this time it also got the elevated foundation to make it easier to load and unload trucks. It was later left vacant then purchased for a wood/coal stove sales & supply store. The fella that purchased it redid the interior to it's past glory. I apologize for the poor pics it's in a terrible location right now due to space constraints in the workshop.
Overall pic showing the trackside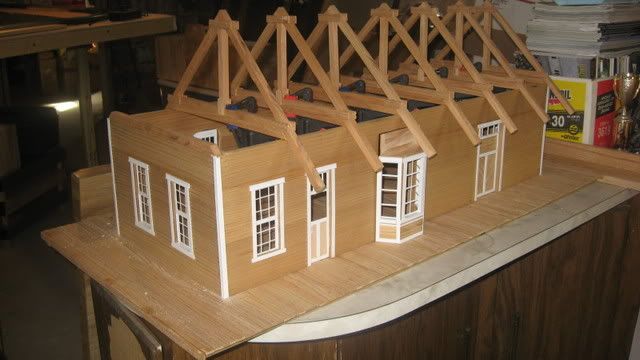 close up of trackside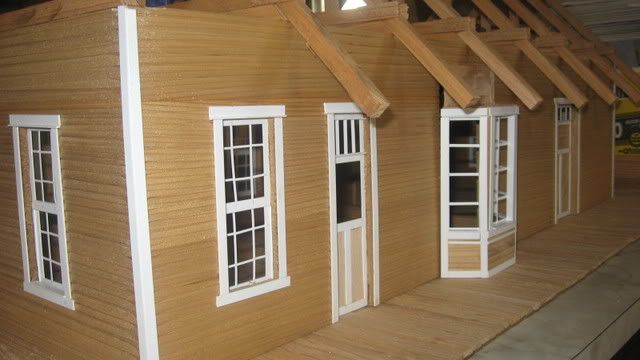 close up of the back of the station.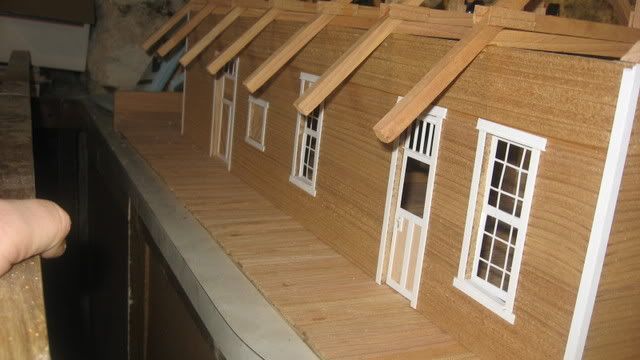 Here are a couple (poor) pictures of the actual station. If you notice on the freight end it has high windows. This was for security and so they wouldn't break windows when frieght was "gently" handled in that room. I screwed up and put full length windows in mine. I didn't notice until the other day. Too late now!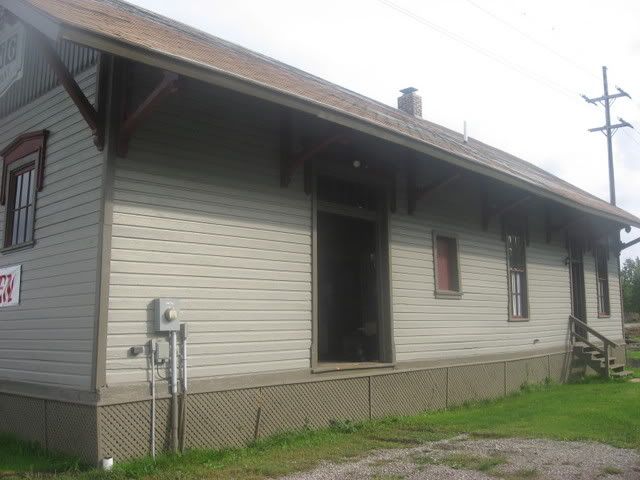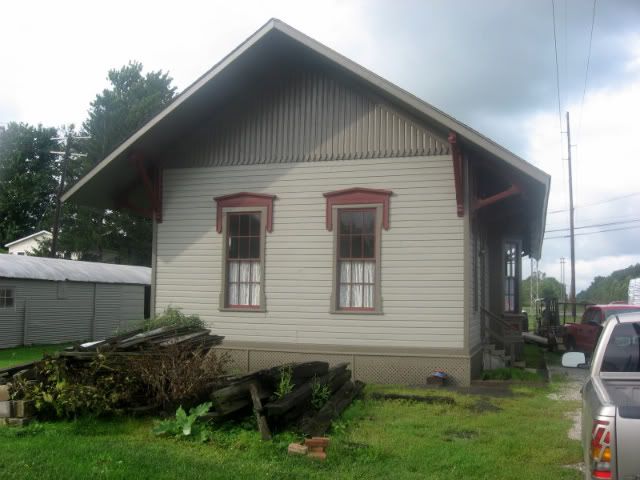 When I get some more done I'll post my progress.
Terry