I got a curved deck girder from Eaglewings Ironcraft and it is top drawer! I just told the folks there what the radius and length was and the track type and... presto it's a fit!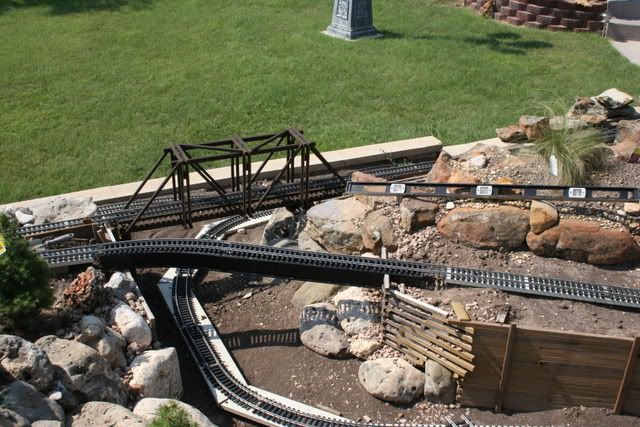 Now I'm thinking about adding Garden Metal models catwalk ties, but have not yet decided./DesktopModules/NTForums/themes/mls/emoticons/unsure.gif
The bridge is a 36" straight plus a 16" 6.5'diameter curve, in two pieces bolted together and anchored at the far ends. It is solid as a rock at that length so I don't think what your considering would be a problem.
My guess is that yours could be one piece for each track, and anchored on a continuous abutment at each end would look pretty cool!
Good luck what ever you decide..
Mark