Discussion Starter
•
#1
•
Earlier today the first trains of revenue service hit the rails on the newly expanded Lone Peak & Western Railroad.
Crewed by Engineer H.R. Simmons, Fireman Rudy Jones and Brakeman Jimmy Johnson a short consist of coal hoppers was picked up in Johnston City Illinois then delivered to the Peabody open pit mine near Harrisburg Illinois for loading. The hoppers were then moved to mainline traffic for delivery to the Port of New Orleans.
ICG #2269 picks up it's consist of hoppers near Johnston City.
ICG train JHN (Johnson City-Harrisburg-New Orleans) departs for Harrisburg.
Arriving at the Harrisburg, Peabody Loader.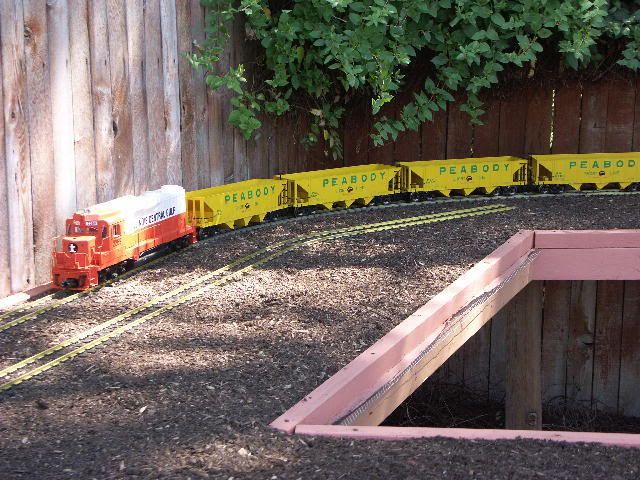 ICG train JHN departing the Tunnel Hill tunnel on the mainline, southbound for New Orleans.
It's so nice to be DONE!!!!
Well, done with the basic setup anyway, I know the work is just begining with regards to structures and detailing. Nonetheless, I'm having great fun running trains now on a operational BIG layout.
Oh yeah.. Lunch on me for anyone who can find the musical reference in the above storyline... (Lownote..
" )