Discussion Starter
·
#1
·
One of the things I came across while researching Harris' 1-1/2" scale Mich-Cal #2 is that the 2:1 gearing he calls out is probably too low, producing a top speed of around 4mph. While low gearing in a Shay is something to be desired, such a low top speed is almost guaranteed to piss off other loco drivers using the same track. /DesktopModules/NTForums/themes/mls/emoticons/whistling.gif It was therefore recommended that the gears be changed to achieve a 1.5:1 ratio.
I found some gears I think will work, but because of slight size differences, I'm going to need to move the driveline slightly so it lines up with the new pinion gear. To that end, I generated some drawings so I could see how far it needs to be moved.
This was done in AutoCAD 2000 (all I have) in 3D - not something I usually work with. Came out kinda cool though, so I thought I'd share it... /DesktopModules/NTForums/themes/mls/emoticons/blush.gif
The wheels on the axel...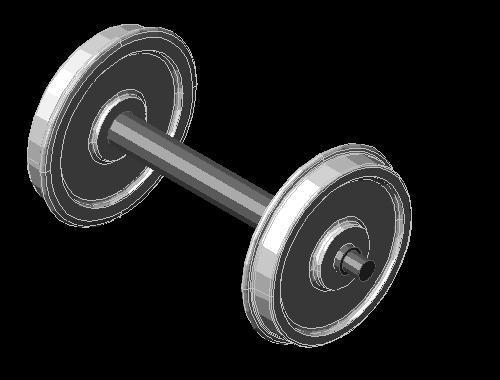 The bevel and pinion gear added...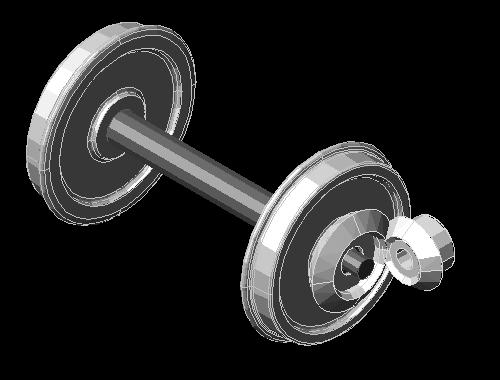 The journal bushings added...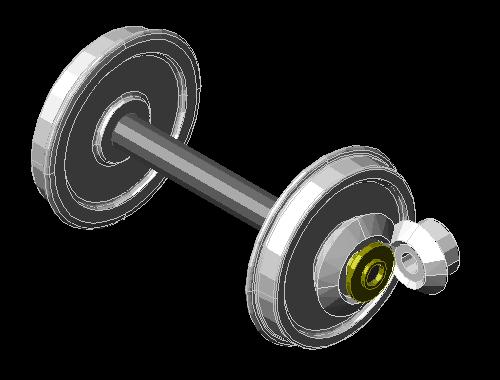 The driveline bushings added...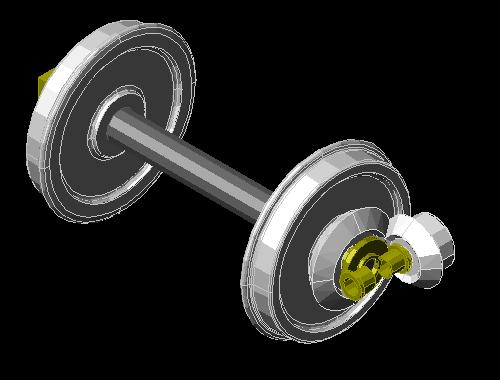 And finally, the journals themselves added...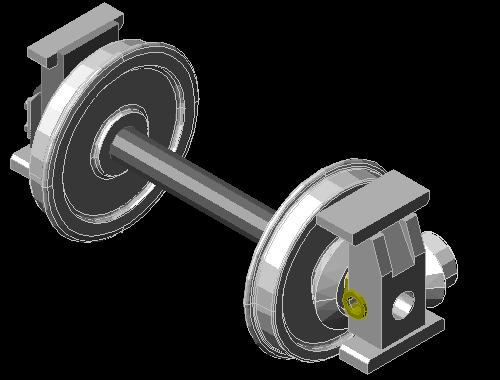 Opposite side...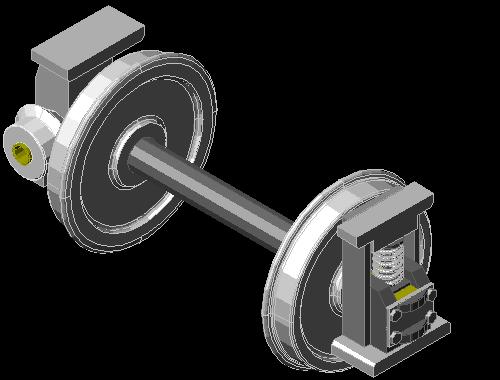 Ya gotta love 3D CAD!!!