Discussion Starter
·
#1
·
I have a LGB Sumpter Valley Mallet that I converted to a 1:20 loco some time back. It's no longer a SV Mallet, now its a smallish narrow guage mallet. At any rate, I never was a big fan of oil burner's so I decided to start converting it over to a coal hauler.... I forgot to take a real before pic, so here's pretty much what it looked like to begin with.
Here's the frame to hold the boards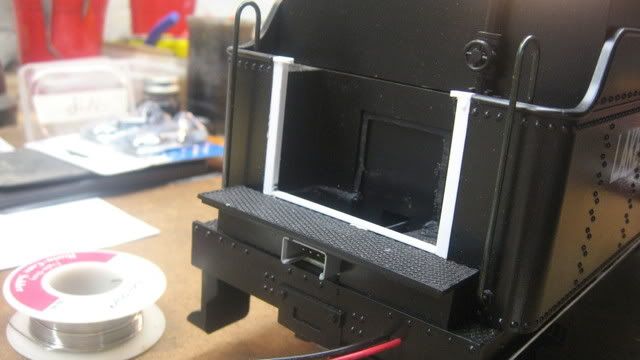 The boards in place (for now)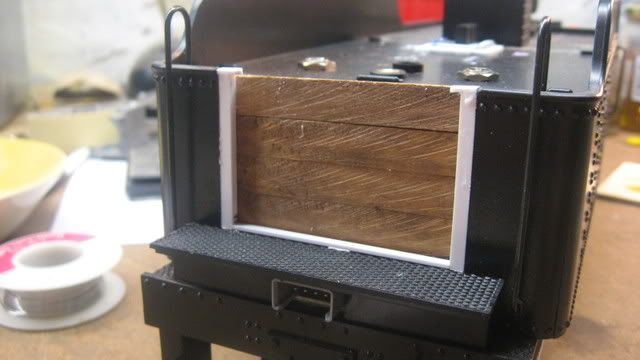 The back wall of the bunker. You can also see the sockets for the electronics. The switches change frequencies for the air wire the silver plugs are battery jacks and the gold plug is the interface for the phoenix card.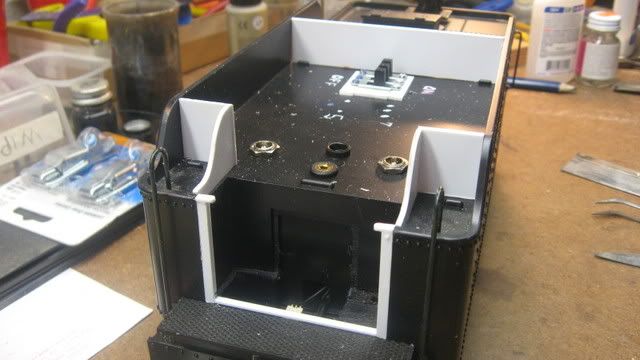 I have to make a run to the hardware store tomorrow morning for some supplies. I'm going to try to make a removable coal load like Kevin did in Garden railroad magazine.
I'll post more pics as I go.
Terry