Morning/afternoon/evening;
Thought I'd better get my entry in while I was thinking about it.
Wee Willy goes in the self portrait category.  He was built using the Chris Walas technique, meaning Sculpy over an aluminum foil armature.  incidently, it takes a lot of baking for a figure this size.  And the Brian Fayles painting method.  I've includes an image of the prototype for comparision.  Willy's beard is better trimmed and his belly is smaller but, he's a fair likeness. 
Over on the GN15.info forum, Michael Mott showed a few pictures of his developing 30mm 1/10 scale models and that inspired me to build Willy in 1/10.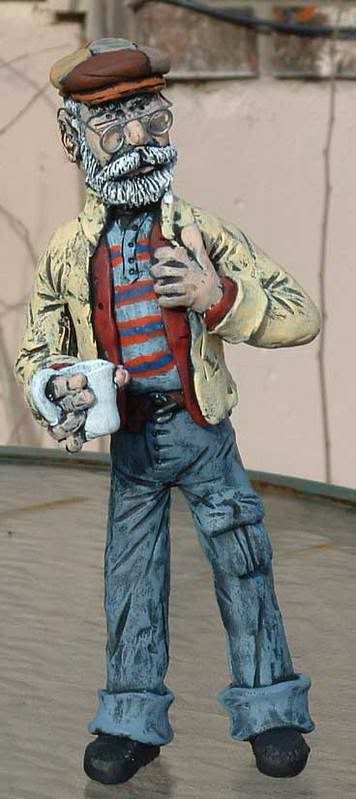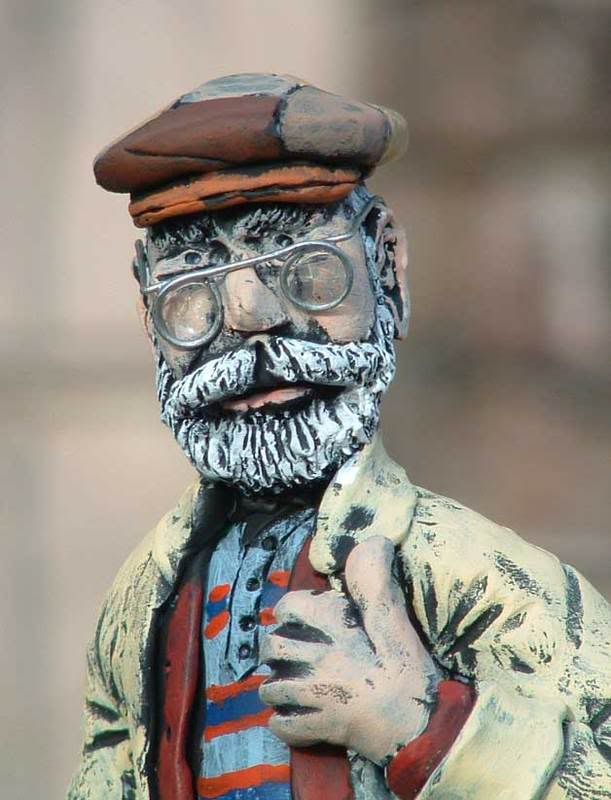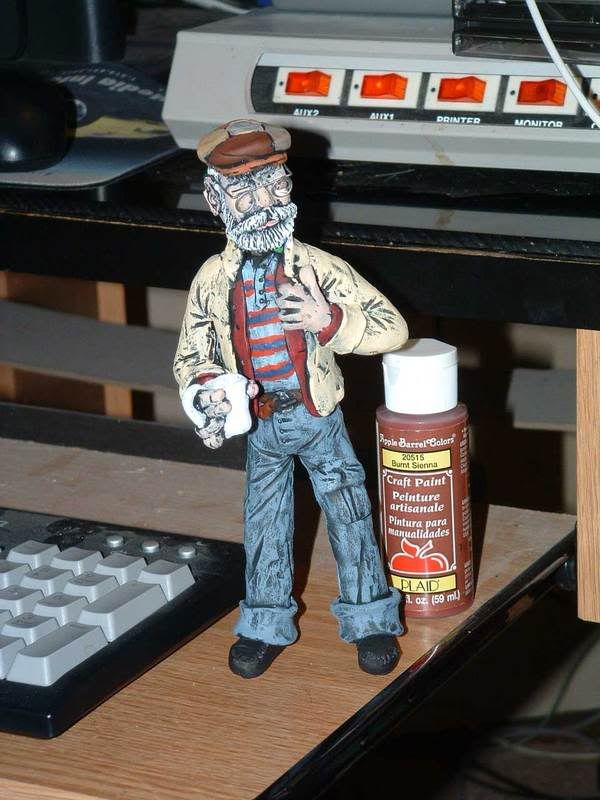 Willy is the first figure I've shown here, one of these days I'll get around to posting some of the 1/20th guys.
Gene Walker