Discussion Starter
·
#1
·
I got a few shots of the new Accucraft 4-4-0's at their booth for your viewing pleasure.
The NCNG version (my favorite - I actually bought one of these Friday morning from Jonathan)...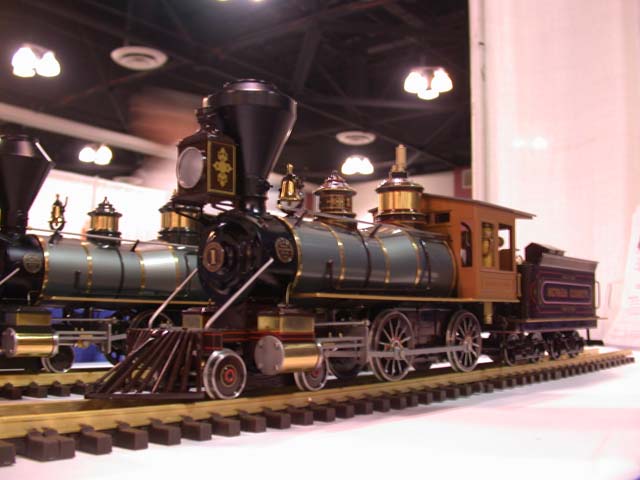 The red SPC version - to my eye, these look quite garish. Apparently based upon the famous painting, such a color scheme never really existed...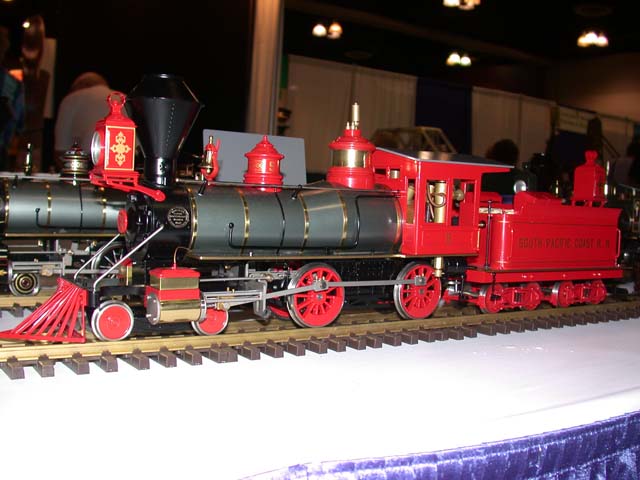 The D&RG version...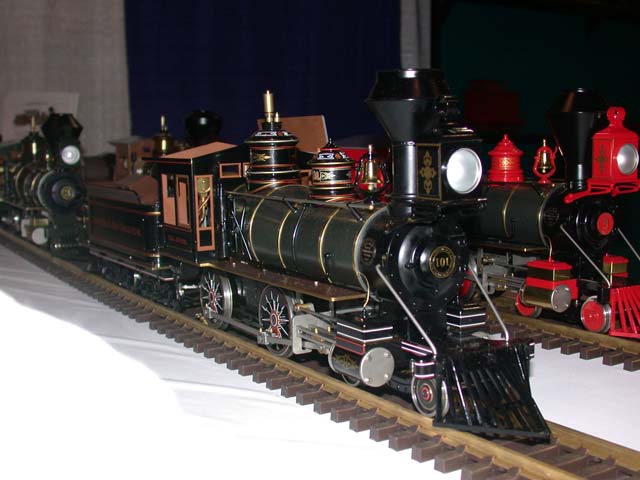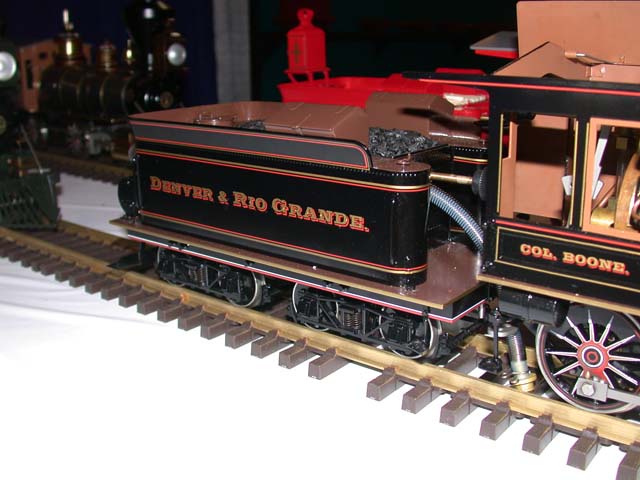 and lastly, the green SPC version (I have one of these ordered)...
Also, for those of you who haven't yet seen them, the flangers, available in red or grey...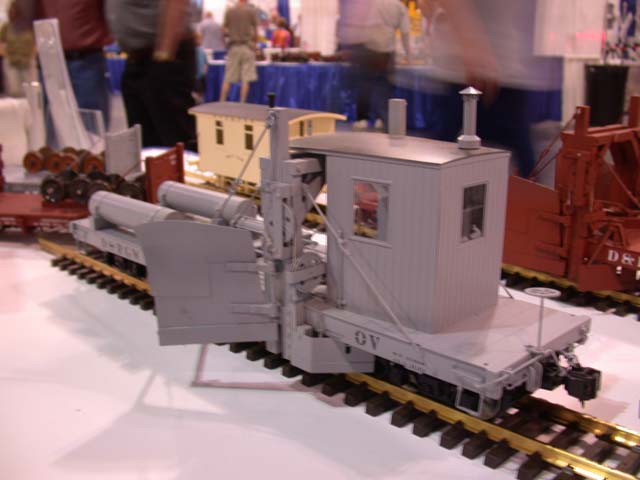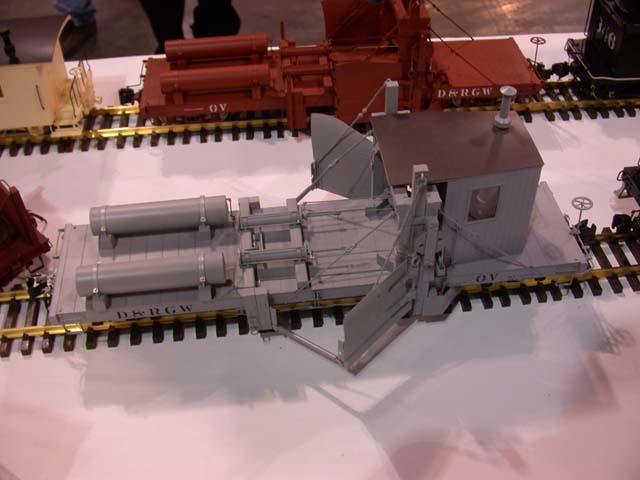 As I said, I bought the NCNG version of the 4-4-0 on Friday morning, and was running her shortly thereafter.
She runs like a watch!! I plan to convert her to the NPC Sonoma.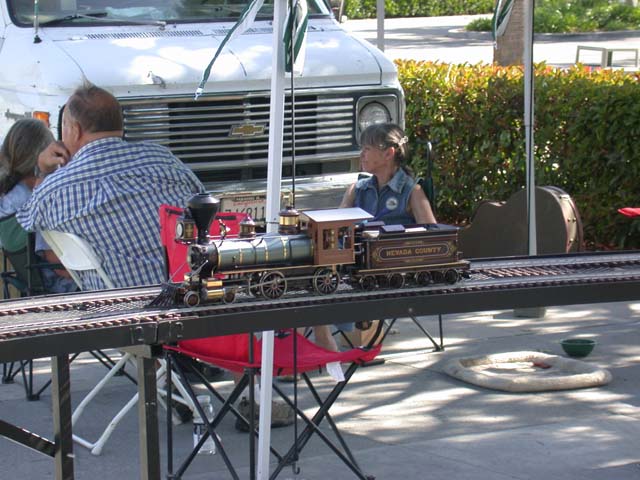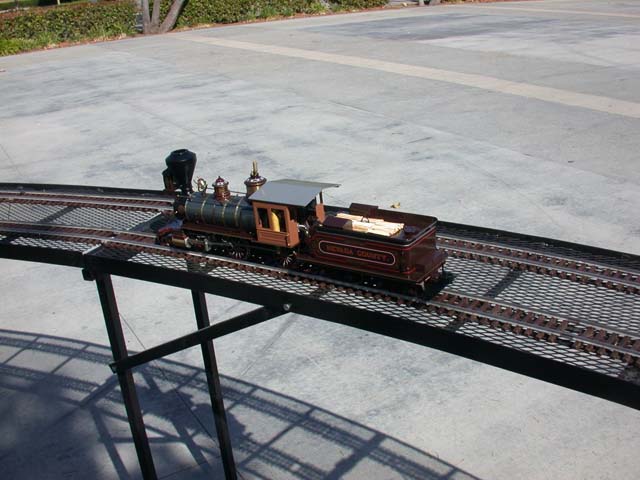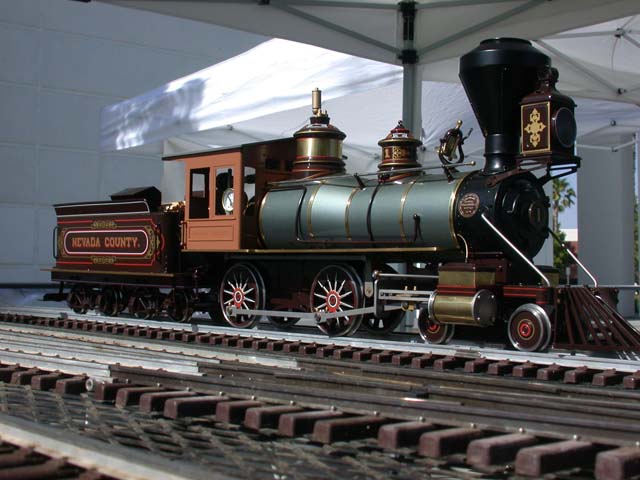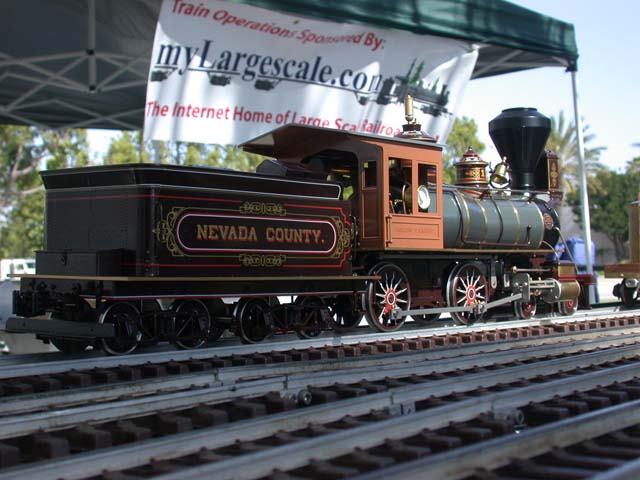 A few close-ups of the beautiful pin-striping and details...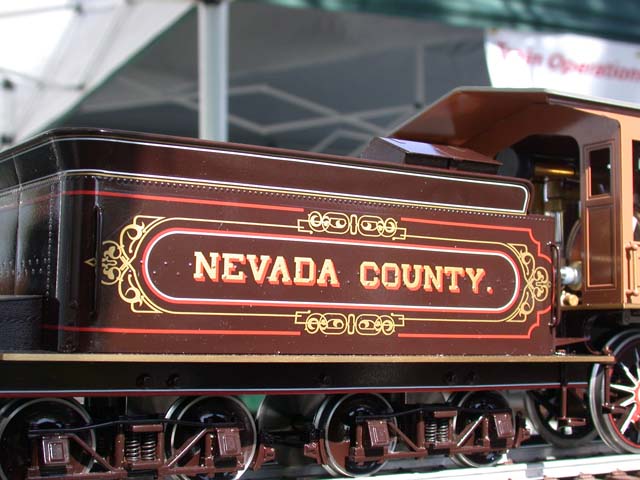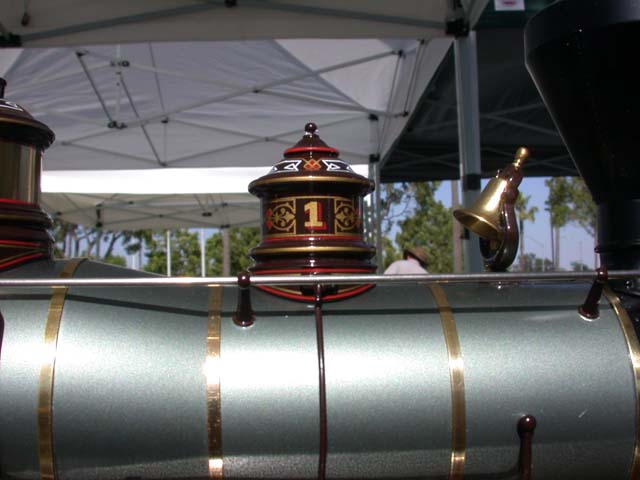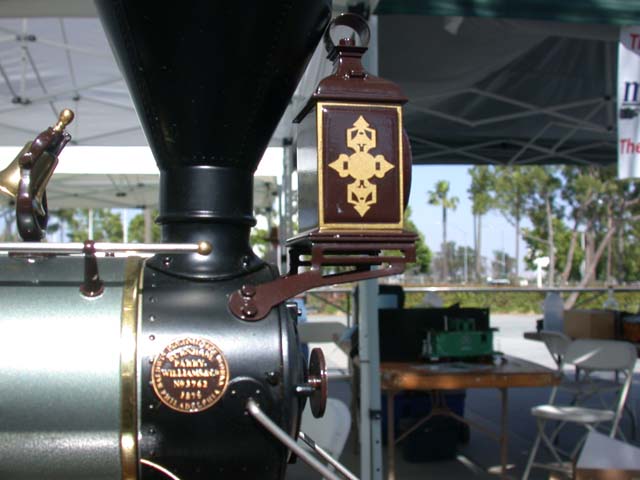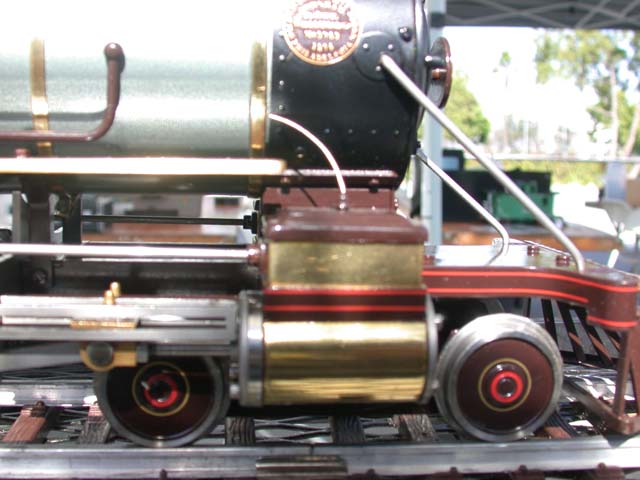 The metered lubricator is a welcome addition. The instruction manual says to open it 1-1/2 to 2 turns (at least during break-in), so I closed it, filed a small notch on the handle to serve as an indicator, and opened it 1-1/2 turns to begin with. That seemed to be pretty close because I never got the spitting and popping usually apparent in Accucraft's locos, and the lubricator contained mostly water at the end of each run. I'll play with the setting more after she's been run a while.
It's a gorgeous loco with plenty of power and very smooth performance!! I couldn't be happier!!