Discussion Starter
·
#1
·
OK... I haven't been posting at my usual rate recently.. I've been deep in a project. Breaking new ground for me anyway. I have completed (mostly) my first repaint of a locomotive. It was a tad more challenging than I had anticipated. I still need to do some fine touchups, a dab here adn there to smooth out a few lines. ANd I'll probably be replacing the decals at some point, but I'm mostly satisfied.
I started off with your garden variety Amtrak GP38-2...
Then I got a little inspiration from a photo of a mid 80's ICG GP38-2
And a few weeks later, the Amtrak was transformed....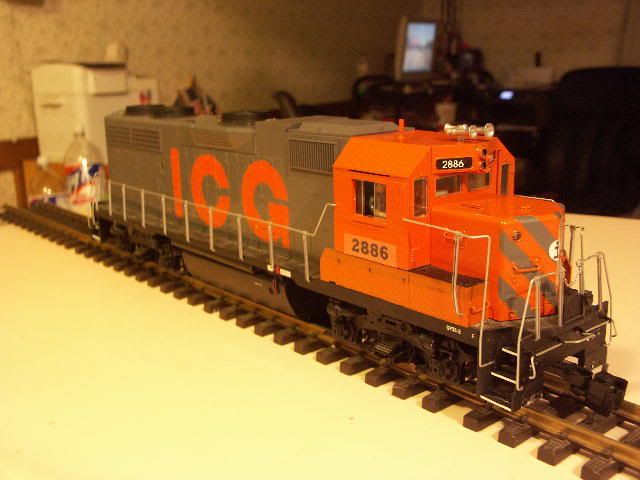 Not the best photos I know, but I'll try and get a few more outside in the sunshine tomorrow.
The project was not without incident.. Somehow I managed to loose and entire bag of parts.. I managed to cobble it back together.. I think it'll work... Just hope no one looks too closely..