Discussion Starter
·
#1
·
This is a little layout mostly for my 7/8's scale trains. It will be mostly plants with maybe 1 or 2 structures. Its in a sunnier, more open part of the yard so I can use a wider variety of plants I can't use on my main layout. The layout itself is a simple loop to loop folded in on itself with just two sidings. The main grade is a bit steep at 3-4% but the trains will be short, industrial types. The smaller inner loop is 8 foot diameter. All will be battery powered. The layout is mostly raised using Tufboard ladder.
Pics of the progress -
Planning -
Turf removed with tractor and I invited the boys of the train club over to learn about ladder support -
Ladder is in -
and back filled with gravel -
Rocks and topsoil/compost added. Now, its ready for planting and track laying!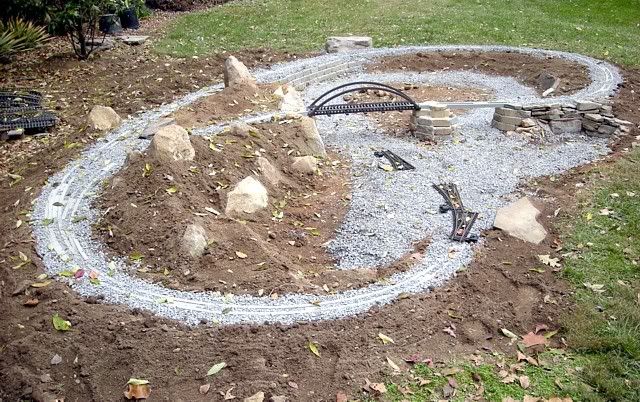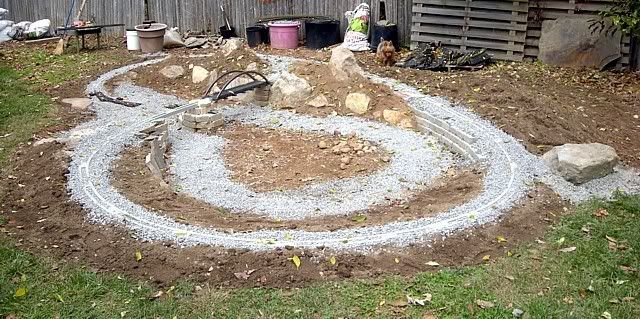 more to come soon!
-Brian