Discussion Starter
•
#21
•
Roger designed and had these tender wheels printed by Shapeways and I cleaned them up a bit and drilled the axle hole out to 1/8"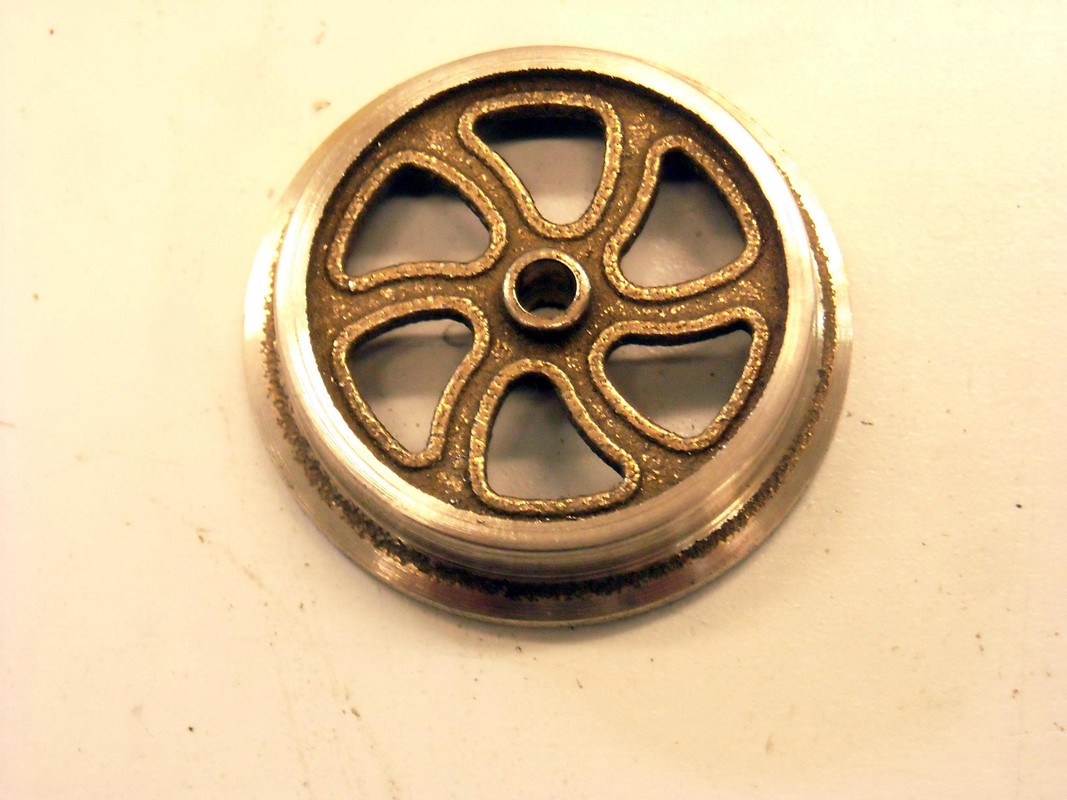 I got the reduction gears from Stock Drive Products. The large gear has a 1/4" bore and the small one has a 1/8" and no hub. I start by drilling it out to1/4"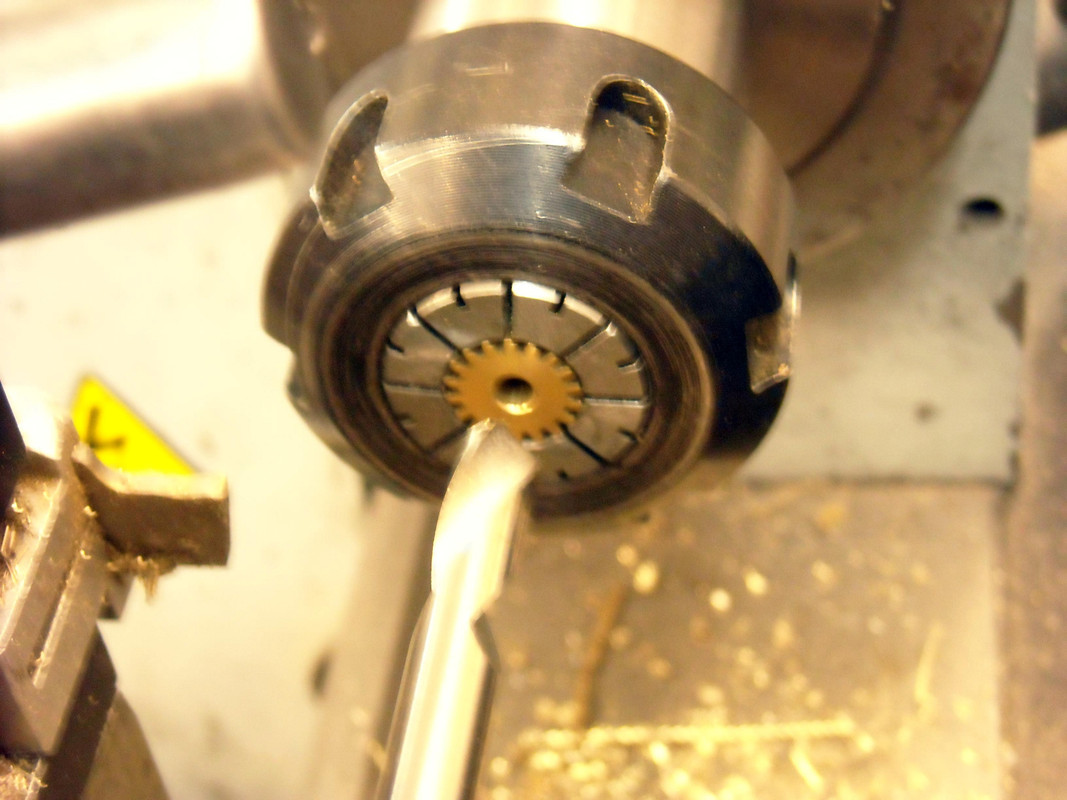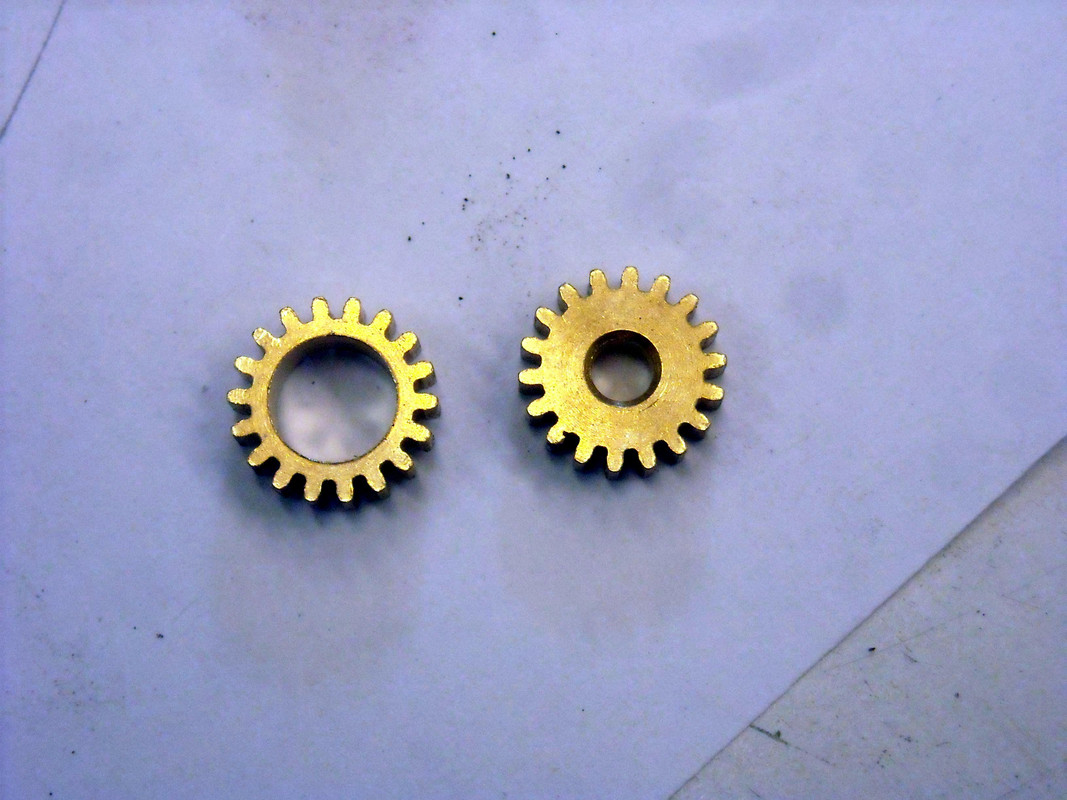 I then turn a 1/8" hub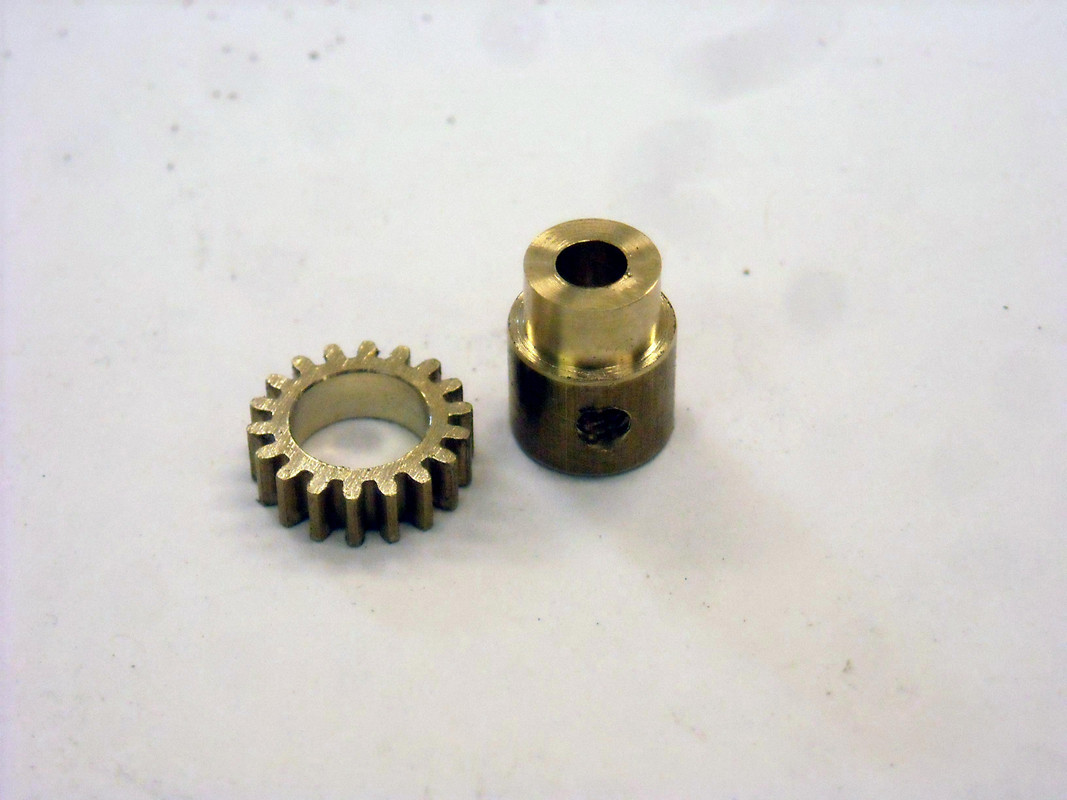 And solder them together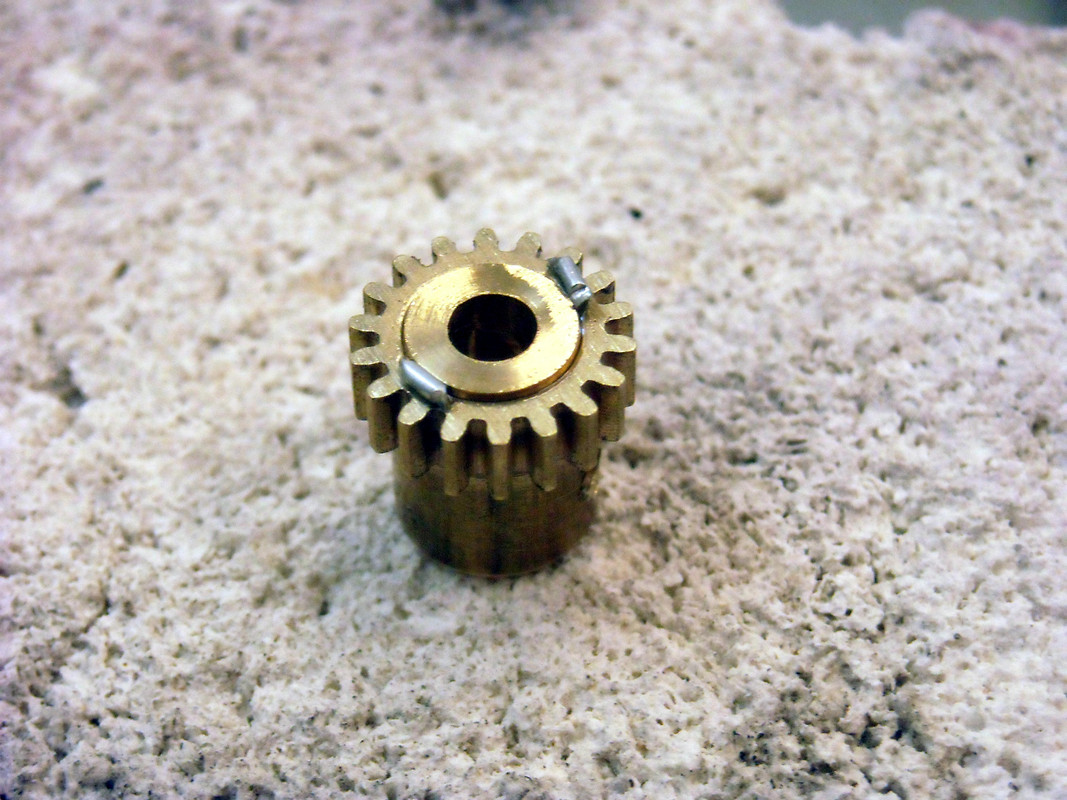 And check the fit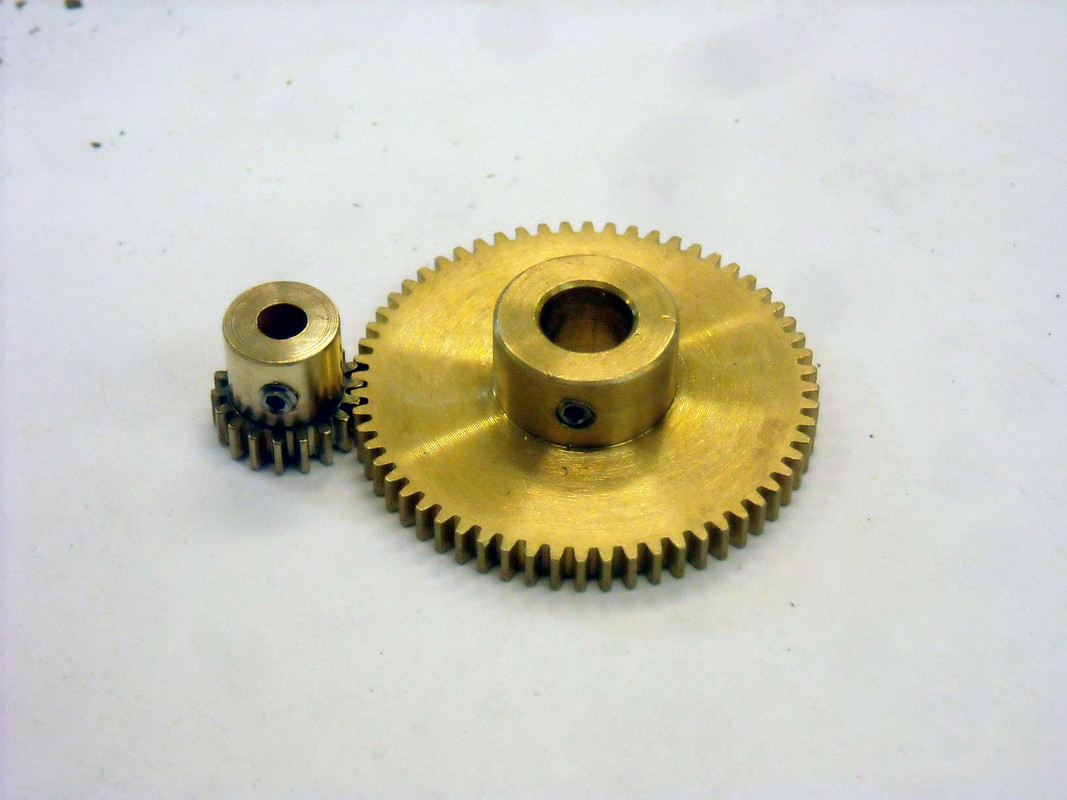 Dennis cut the frame and axle boxes out on the CNC mill
You can see the very small axle boxes on the right.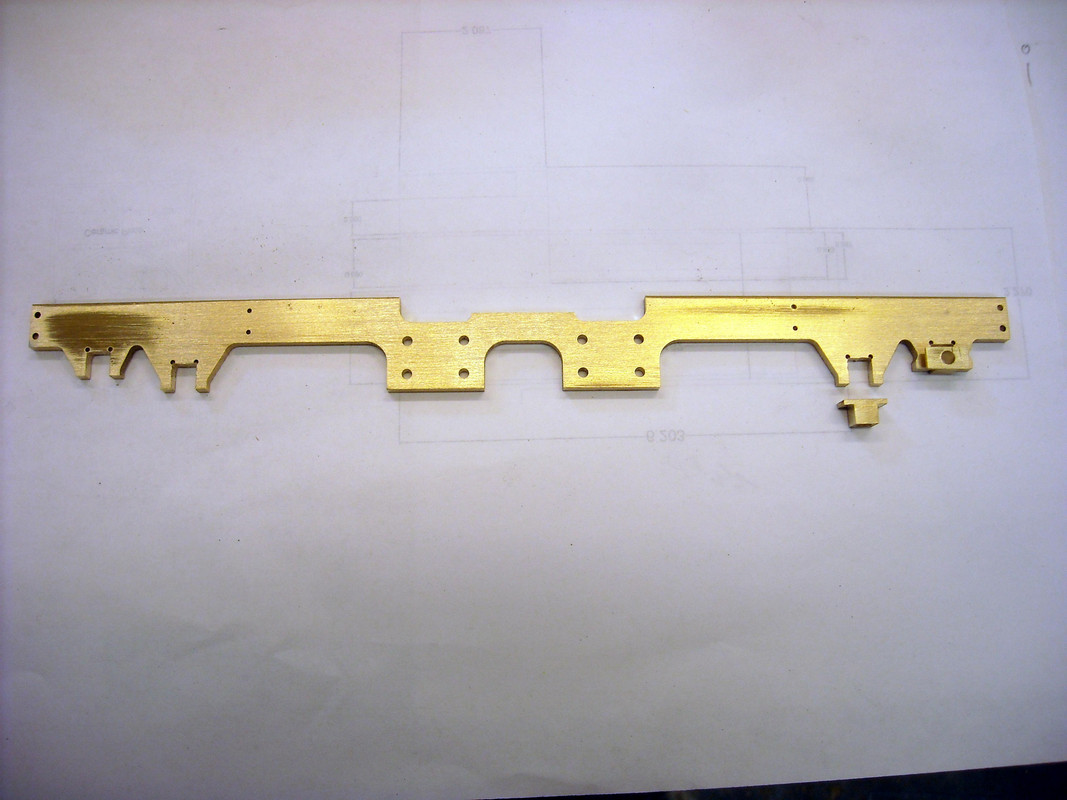 I then drill out the frame for the axle box caps.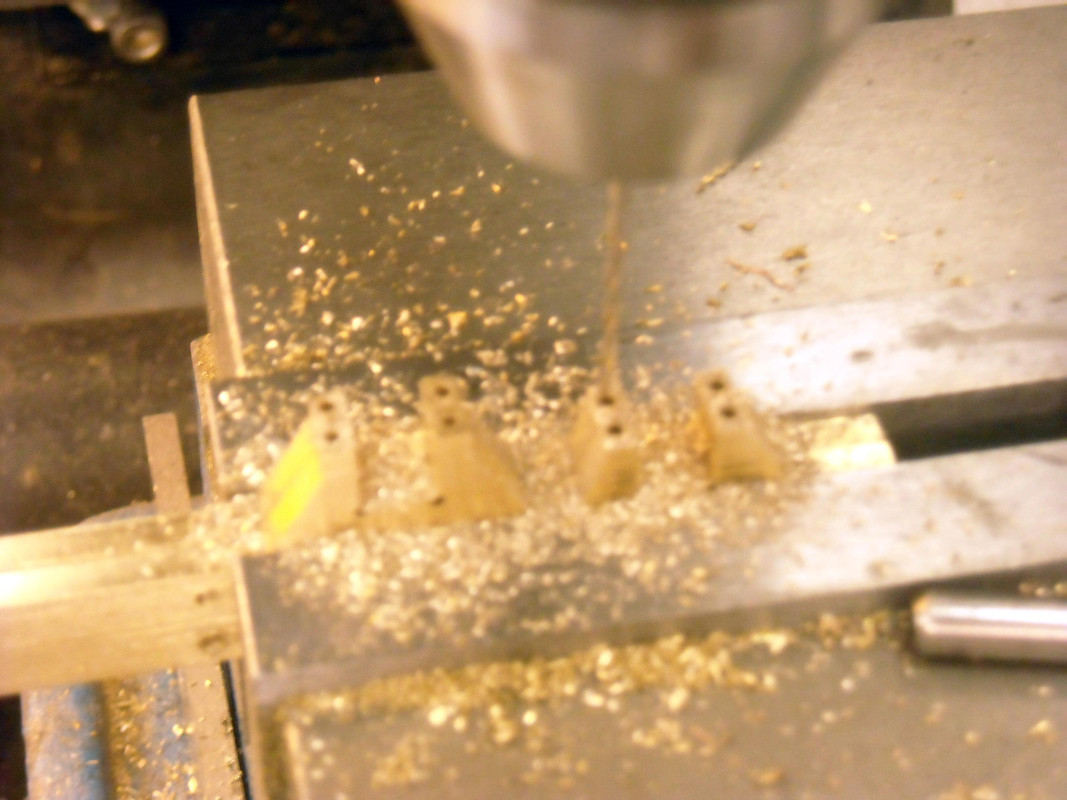 There are four eccentrics which I cut out of 303 stainless and turn on the four jaw in the lathe. I am doing all four in one application.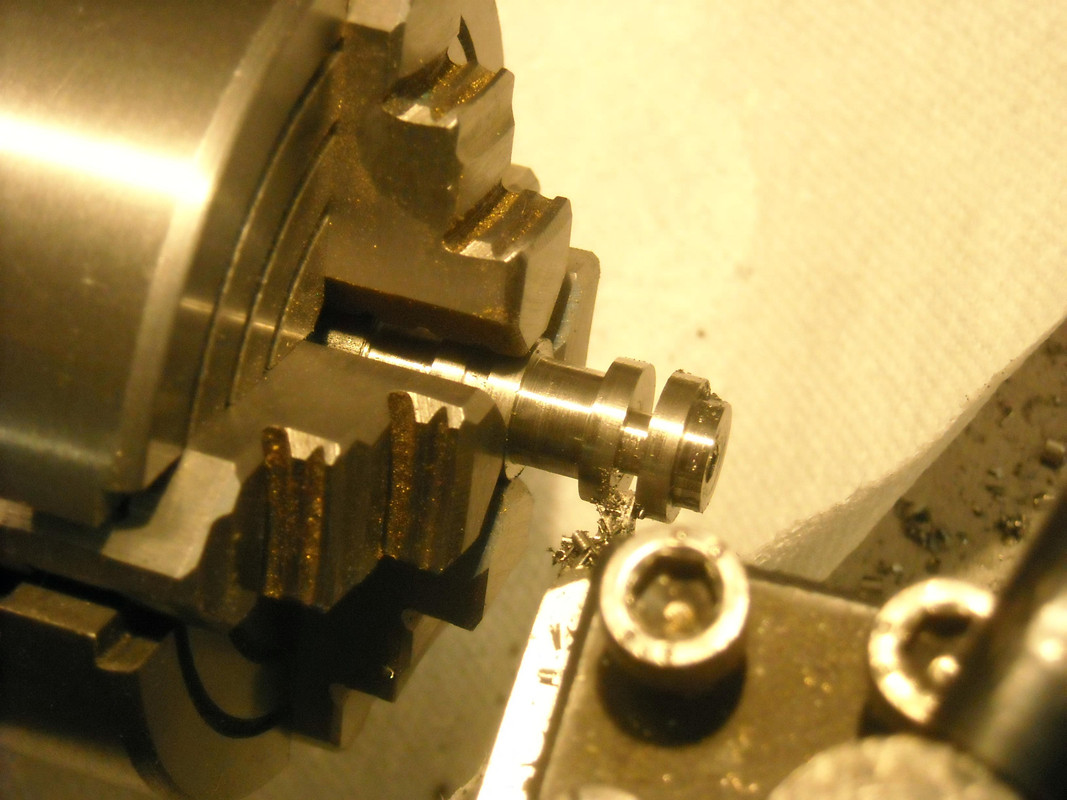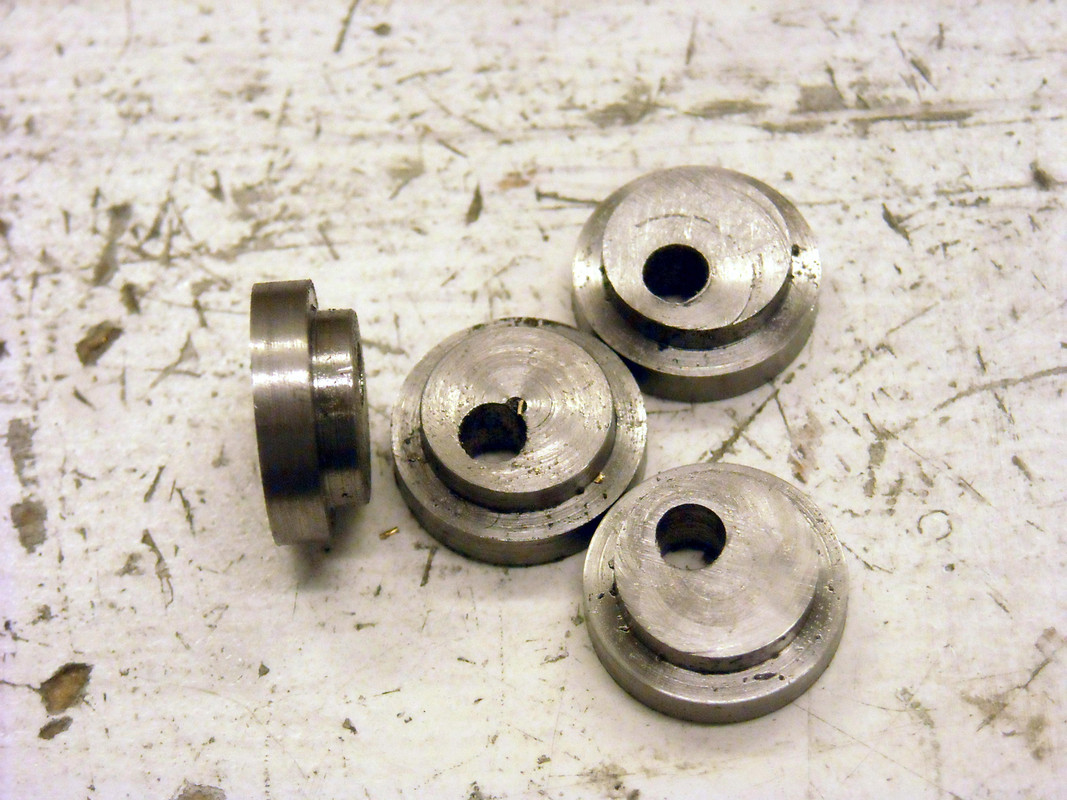 Here is where I am so far. We haven't profiled the wheels yet as the final diameter is dependent on the rack sprocket size. the gap between the frame and wheels is where the eccentric rod will go.