Discussion Starter
·
#1
·
Well, I've been saving this for April 1st, but since it appears that reality is stranger than fiction, I might as well post now...
I was planning on posting a video of my latest project and pretend it is a secret Bachmann live steam prototype.
Anyway, without further ado, I present the live steam Bachmann Davenport: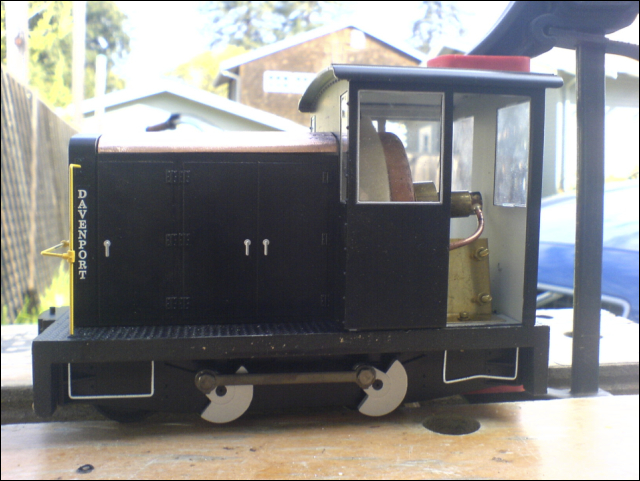 More (poor quality) photos
here
.
It is powered by a Midwest single cylinder engine mounted where the electric motor used to be. It is fed by a home made boiler. The boiler has a single flue that is bent 90 degrees up towards the end (no smoke box) and contains a slightly modified Ruby burner. The gas tank is located between the frames at the front of the engine. Thanks to the worm gear kept from the original drive train, the speed is very low and power is adequate. I'm still adjusting the burner: so far I've had two short runs, a powerful one where the fire kept quitting on me and a very low power one (after installing a ring to adjust the air intake on the burner) with not enough air.
I made a replacement hood top out of copper. I spent some quality time with my hammers and vise on that one!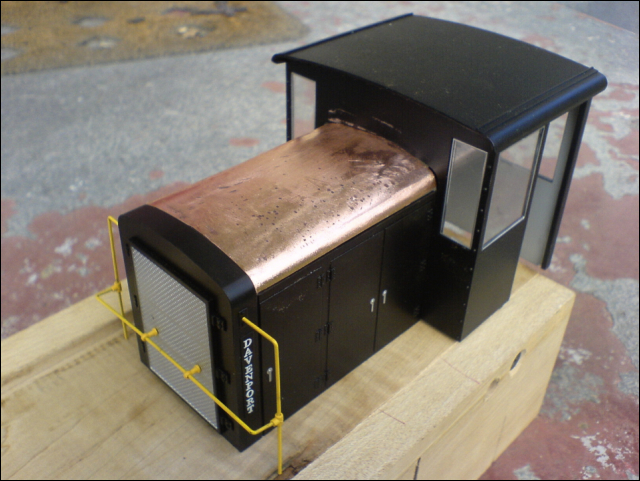 I plan to take better pictures and shoot a short movie of it over the weekend...