Discussion Starter
•
#1
•
The N class were 2-6-6-3 Freight trains used in the Northwest
The N1 was a saturated steam compound which was not very successful
The N2 was an improvement as it was superheated but still had power problems as the slide valve LP cylinder could not handle the exhaust volume and had a top speed of 20 MPH
The N3 was a simple Mallet with four superheated cylinders. A Coffin feedwater heater was added and attached to the front of the smokebox. A fold back stack extender was also added.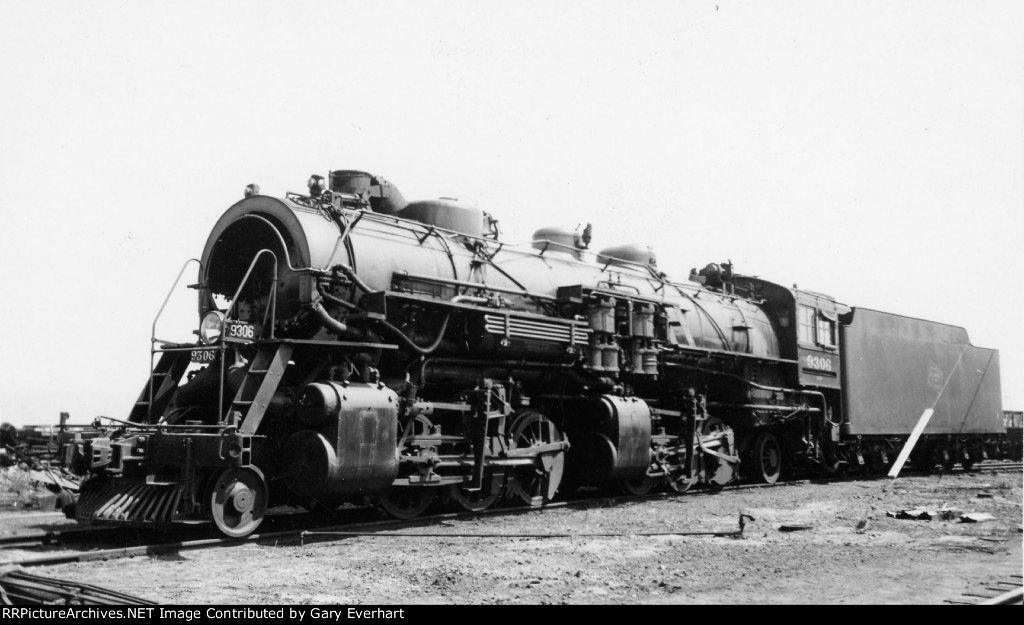 The model of this standard gauge loco will be in 1/32 scale with 5/8" cylinders and a butane fired ceramic burner.
Last week I ordered the wheel castings from Walsall and gave my frame drawings to Dennis to CNC mill. he also cut my gaskets on the laser and brought them over today.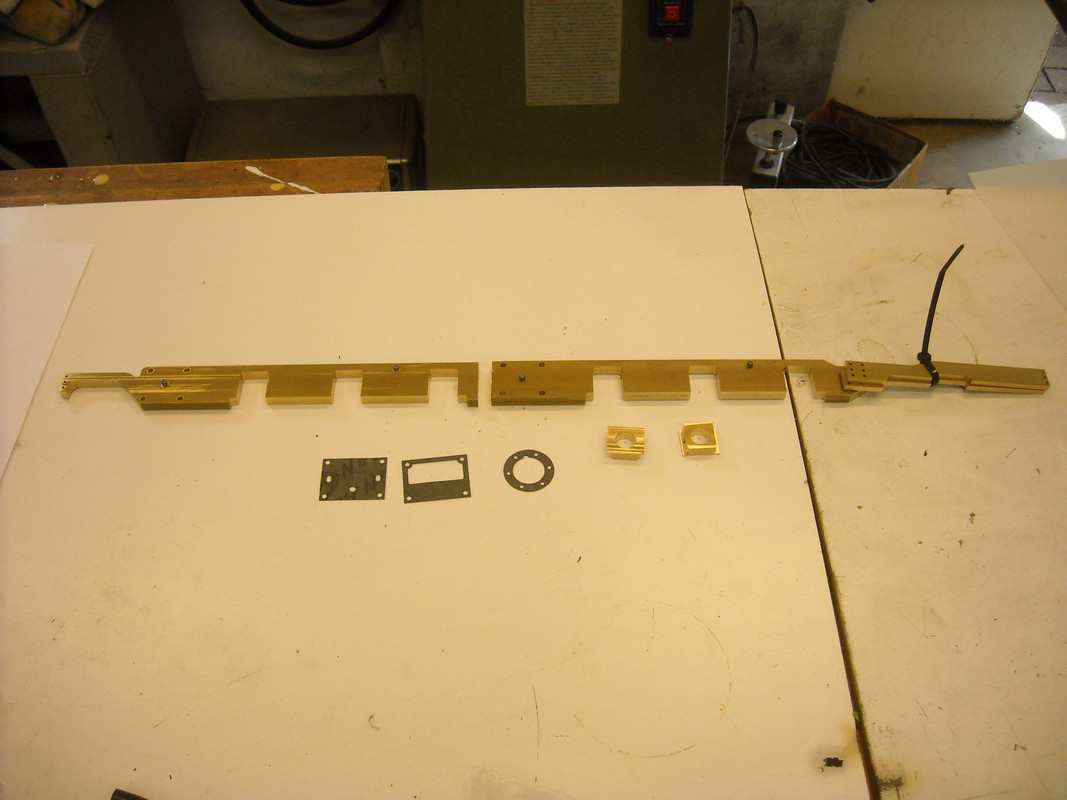 In looking at the photo of the front chassis, I see that there is a lot going on with lots of fittings on top of the cylinder and a huge exhaust collection cylinder built into the cylinder casting with a U shapped pipe going from the front of the cylinder to the rear. I figure it was done like that to allow enough room for a flexible fitting at the smokebox.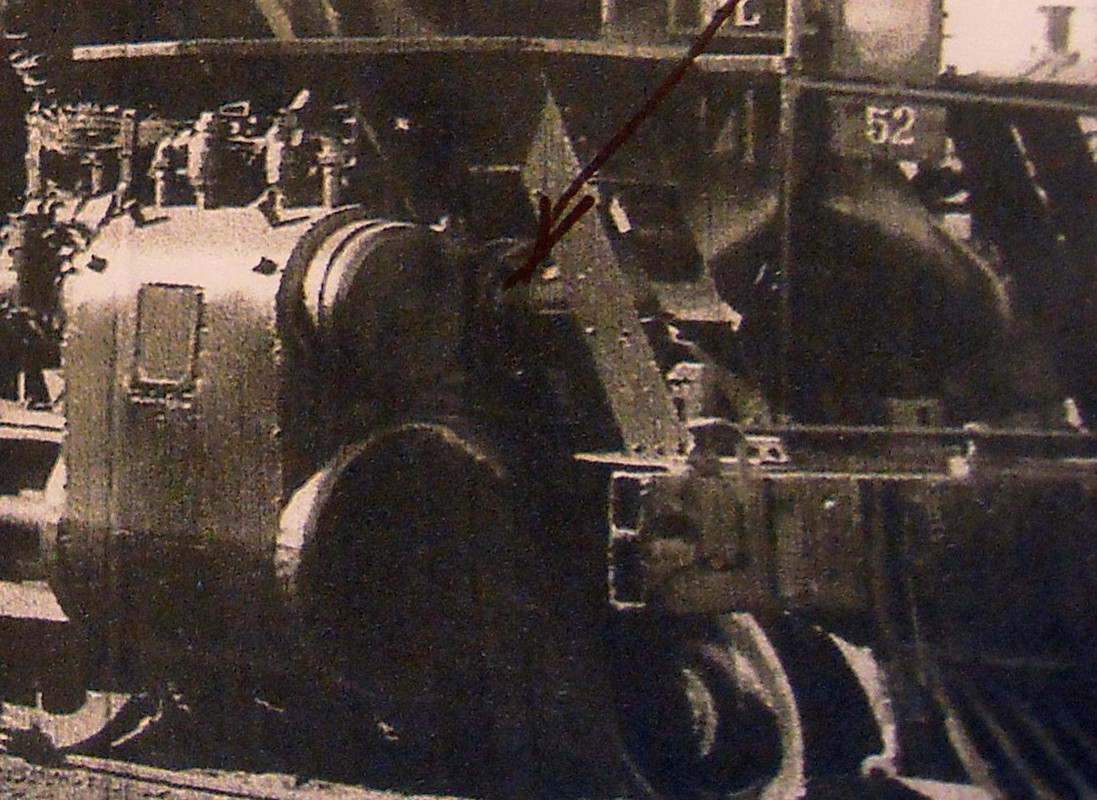 I started the cylinders by rounding off one corner of the 1" square block on the router and then cutting it and all of the flat stock to the same dimension on the table saw.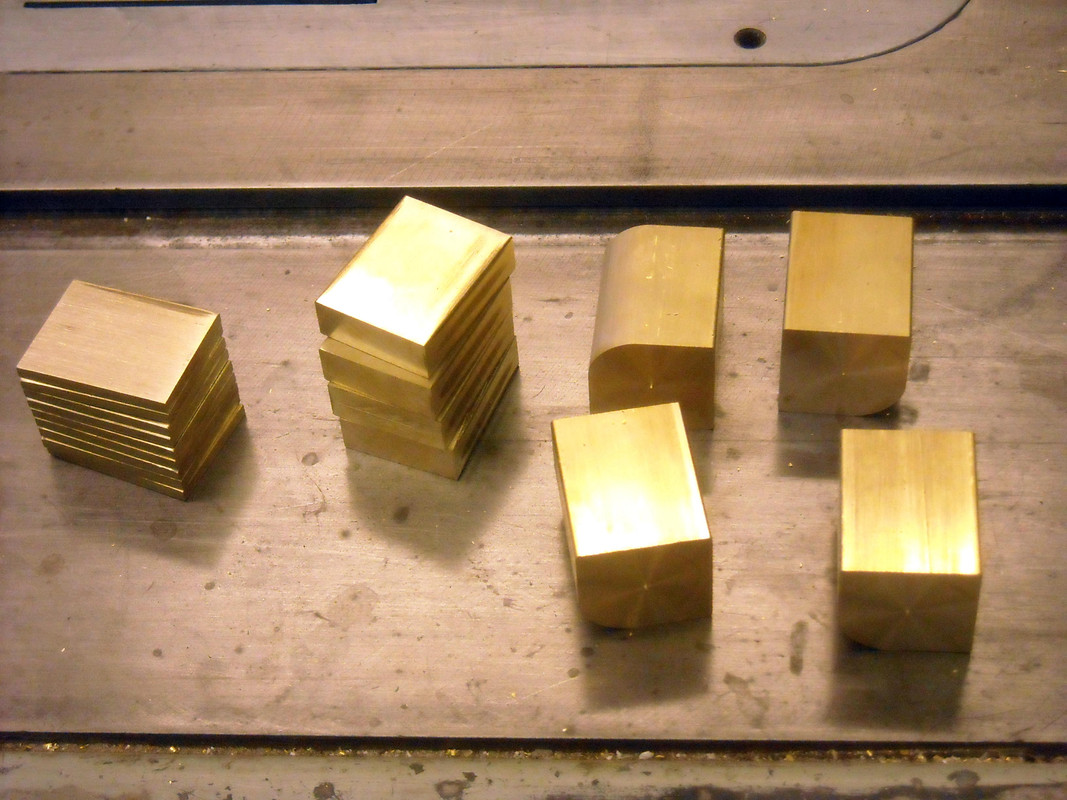 The cylinders are then bored out to .615 and then reamed to size with a .625" reamer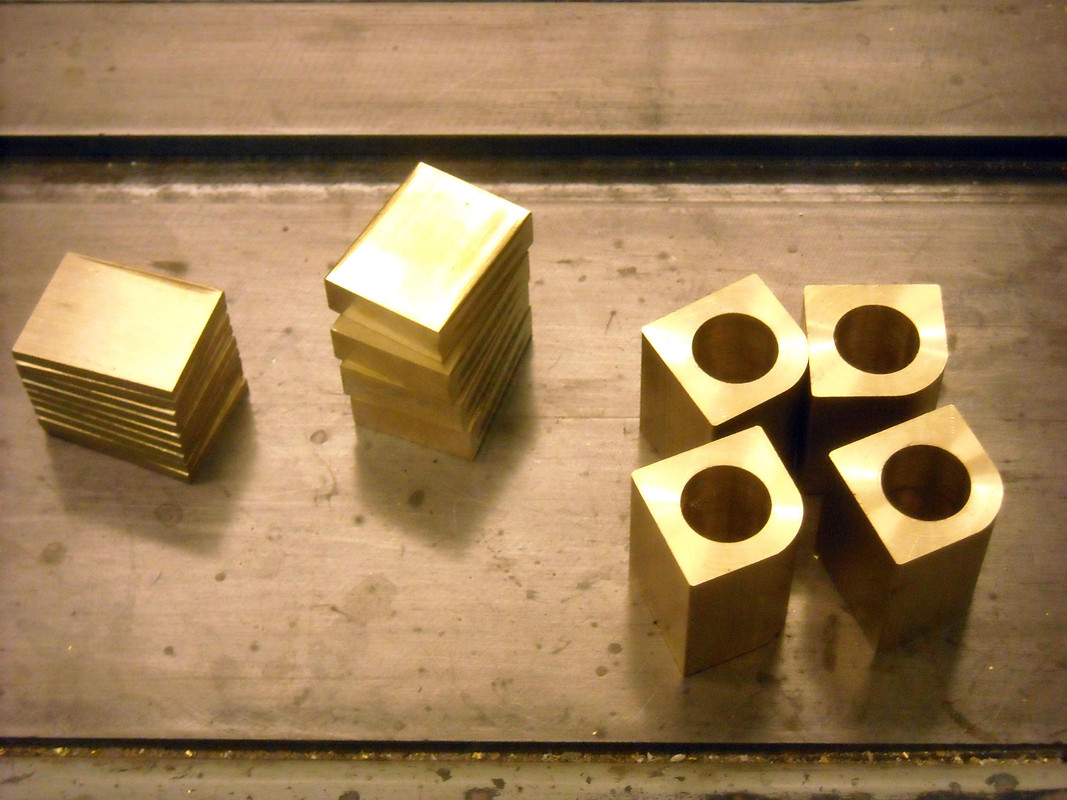 The mount holes are drilled out in the mill and then tapped out on my Mycromark tool.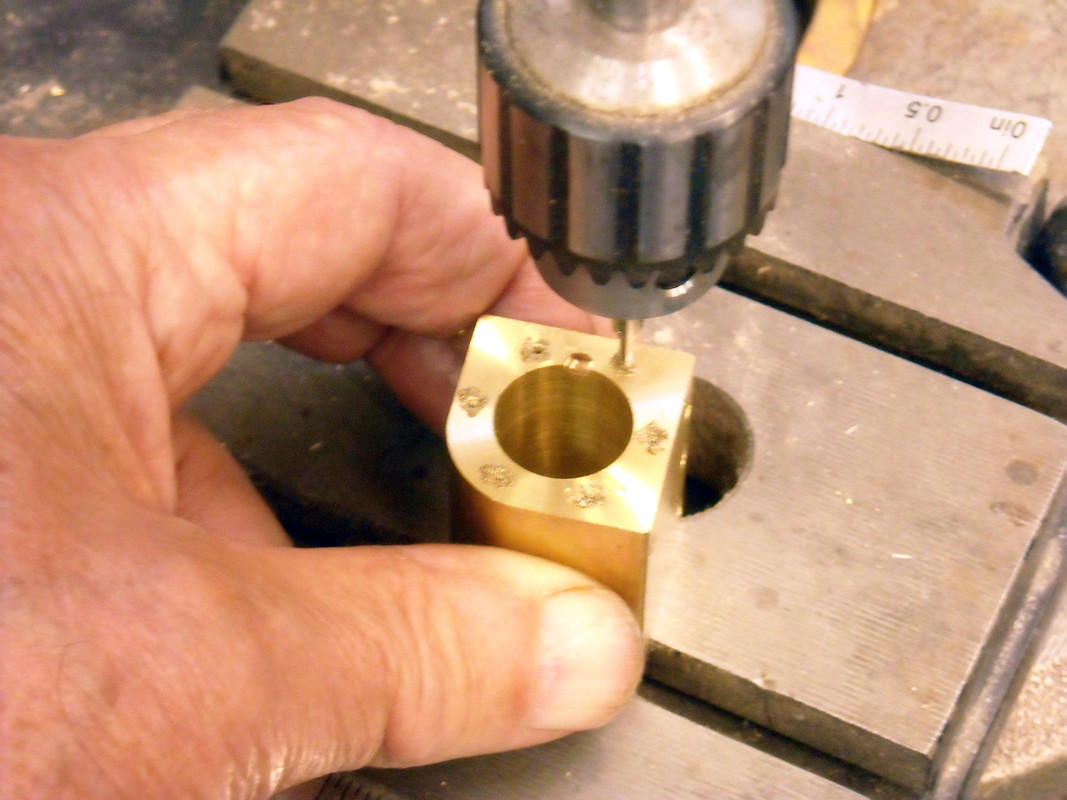 I am using slide valves so I make a cross porting plate do display the correct valve positions. in the photo, there are two plates showing both sides of the plate.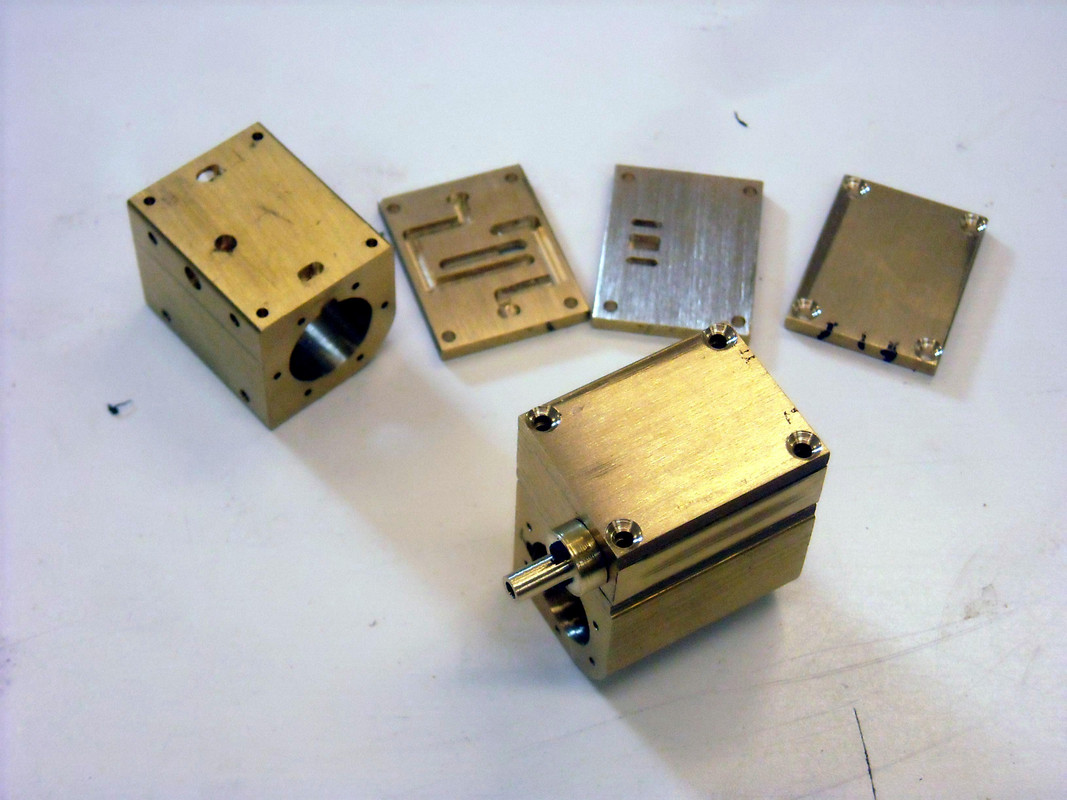 A side cover is made from .032 brass sheet, rivet embossed and bent to shape.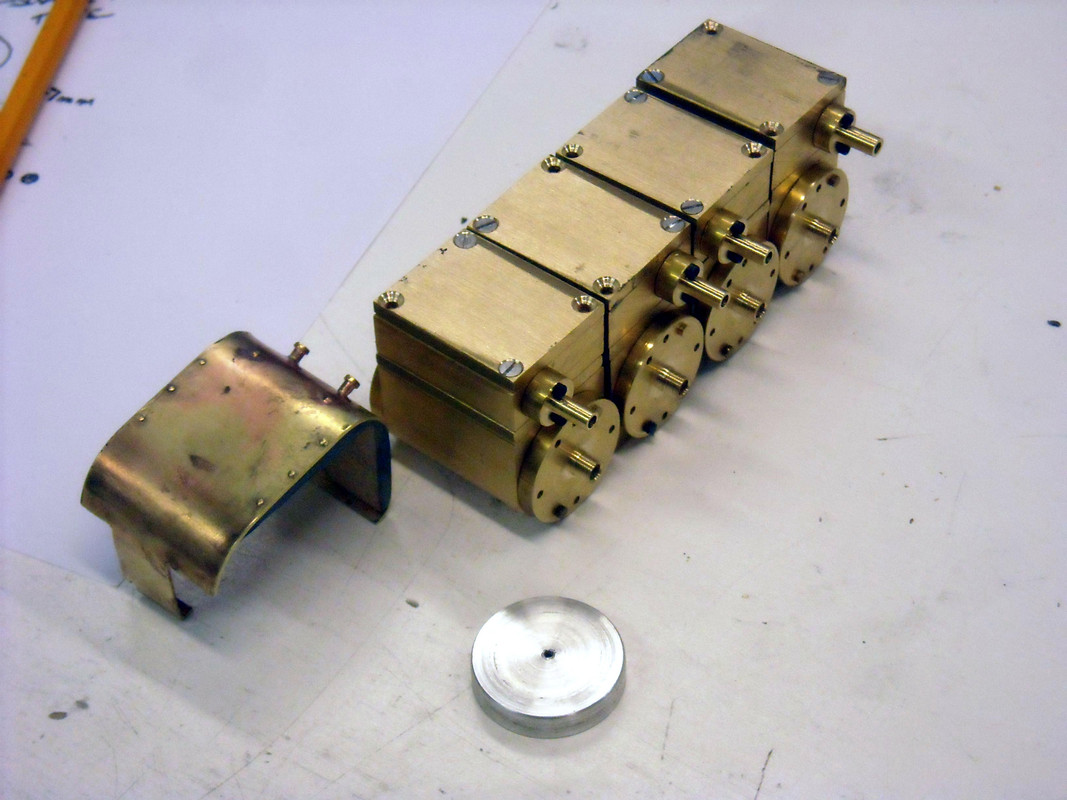 End caps and a test bent tube are added and I think it is ready for paint.