Discussion Starter
·
#1
·
Traffic was blocked on the Lone Peak & Western mainline this morning for two hours while crews worked to clear the spillage from a single car derailment.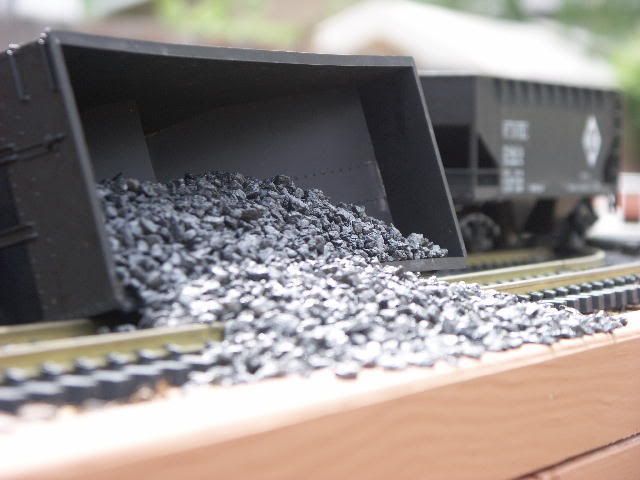 Engineer Jimmy Johnson threw his GP30, ICG #2269, into emergency stop as soon as he felt his string of four hoppers of coal break loose. Only one car derailed, dumping it's load over an adjacent siding and blocking mainline traffic.
Fortunately no-one was injured, minimal dammage was done to the track and 95% of the coal was recovered. The mainline was reopened to traffic by 11:30 with minimal impact to scheduled locals and passenger service.
The FRA has been notified.