Discussion Starter
•
#1
•
Hi, guys! I've been looking at sound decoders recently, and I found this on Ebay: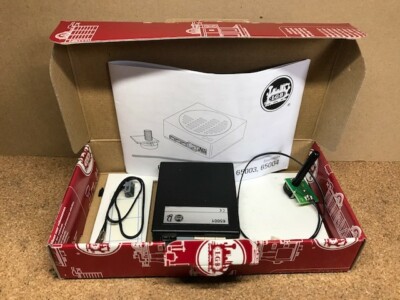 The LGB Sound Module has a small 2 watt 8 Ohm speaker built inside the black case. This Sound Unit will operate on either DC or DCC power. the chuff sound rate increases with the speed of your locomotive.
It comes with the external sound volume control module, and it's the one I've been looking for , as I like the fact that the sound control module can be placed anywhere in the tender.
So, here are my questions :
I've read that the main module can be taken apart ,and that it can be mounted in the tender just like a normal sound board and speaker can.
Are there any real advantages to doing this?
Also, would I be better off,if I mount it this way, to buy either a larger TCS, or Soundtraxx, large scale speaker for better sound quality,or is the speaker included with the unit just as good as those others are?
Thanks guys!
Andrew