Discussion Starter
·
#1
·
First off I want to congratulate the other winners of the 2008 SITG Konrad bash contest; Tom Bowdler for his awesome cab forward, tram engine bash and Gail Whigham for her "Coffee Pot".   I am honored to be in the ranks with some truly talented fabricators.
Now it's time to toot my own horn--er um whistle, that is./DesktopModules/NTForums/themes/mls/emoticons/whistling.gif  I managed to place second.  I need to give thanks to my good friend Henner Meinhold.  Henner managed to take time from his own schedule building Betsy to machine many custom parts for this engine.  I am going to post some unpublished detail pictures here, but that shouldn't stop everybody from running right out to buy the latest issue of SITG./DesktopModules/NTForums/themes/mls/emoticons/wow.gif  I can't possibly list all the modifications here so for a more thorough description please refer to the magazine.  There are also more descriptions and pictures available on
David Wegmuller's site
:
Here is an unpublished overall shot of my logging themed Konrad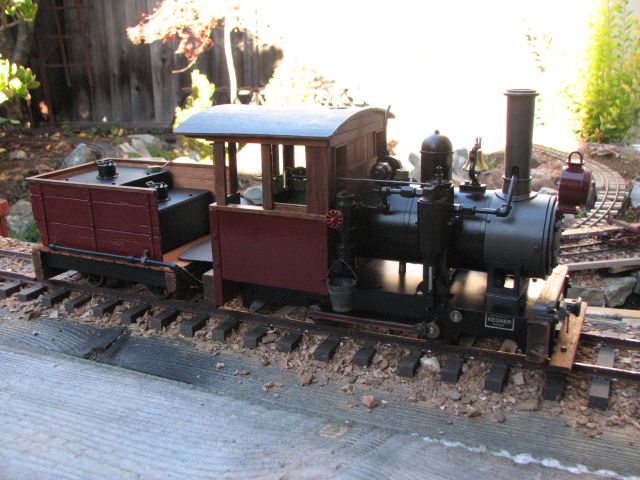 The flywheel was replaced.  The new one was machined from a PM Research spoked bronze casting: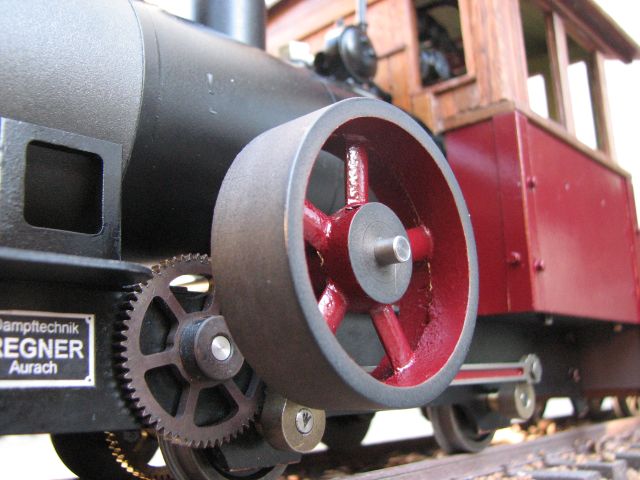 The scratch built tender houses an Accuraft C-16 fuel tank.  With the goodall valve and the large fuel tank I can run for about an hour.  The shovel is hand assembled from brass castings and features a polished walnut handle: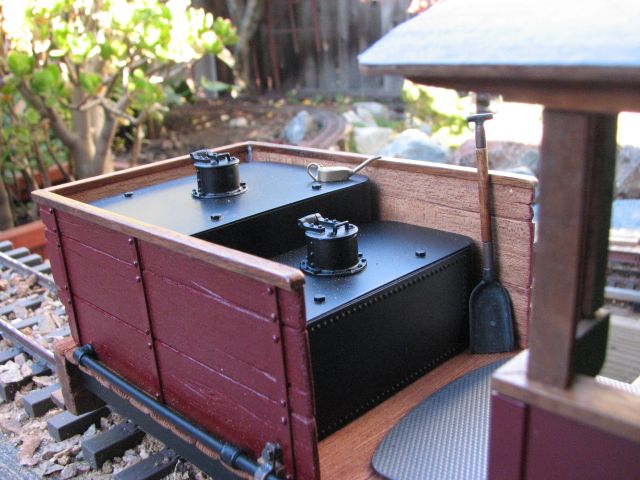 A peek in through the cab window reveals  the pressure gauge, throttle, turbo generator valve, and the reversing handle: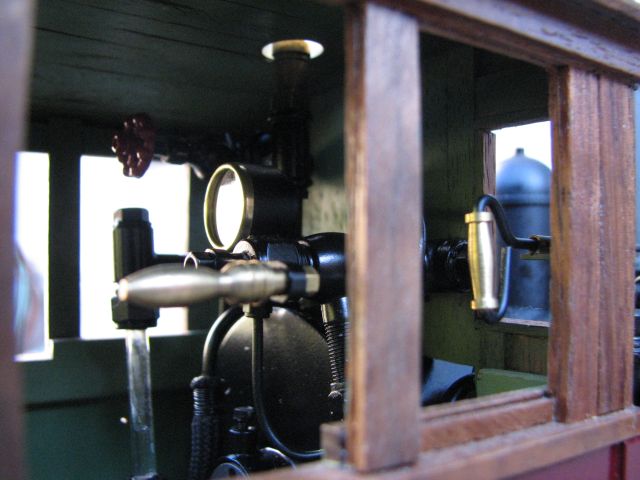 A walk around to the side of the engine gives us a view of the custom pipework with super-scale pipe elbows: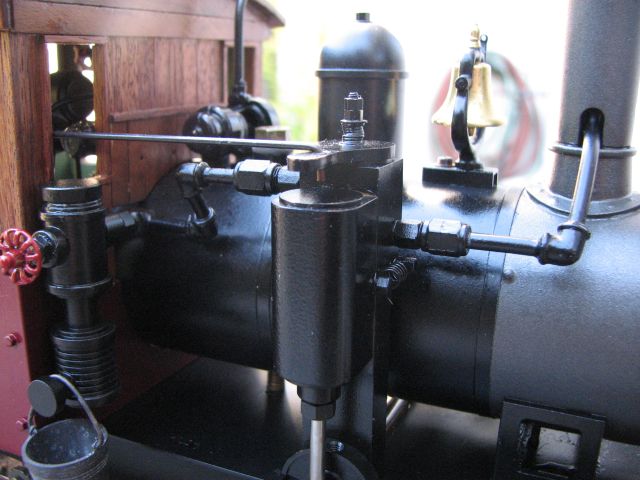 Fuel comes to the burner via a hard pipe that runs along the outside of the tender, a rubber hose and quick connect fittings droop between the engine and tender: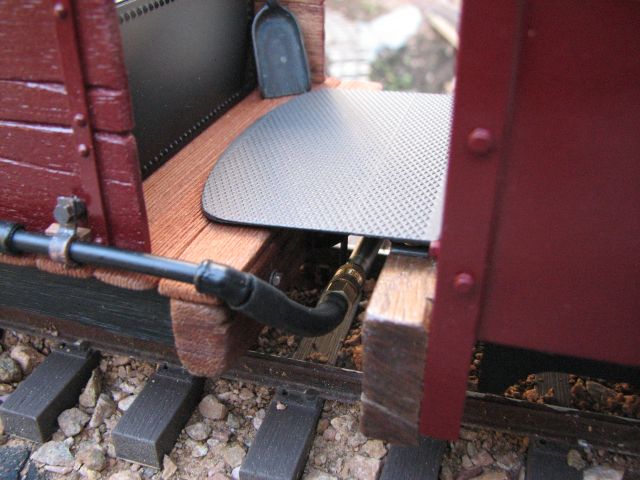 This cool little bench vise is made from cast brass.  It is available from Regner and it works!!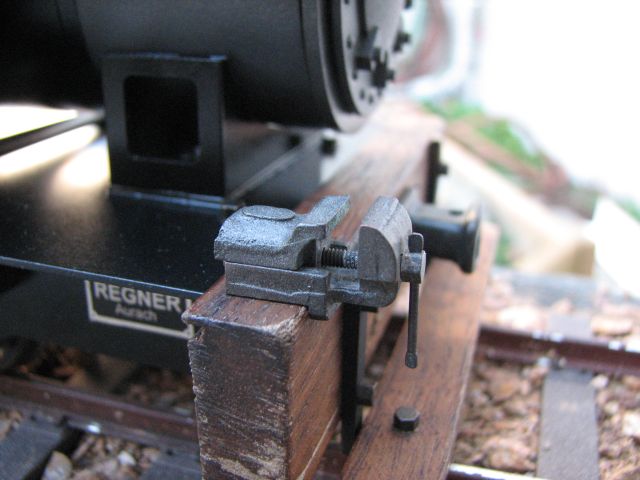 Here is a shot of the turbo generator.  I modified a brass turbo generator casting to actually vent steam.  The effect is controlled by a mini globe valve in the cab.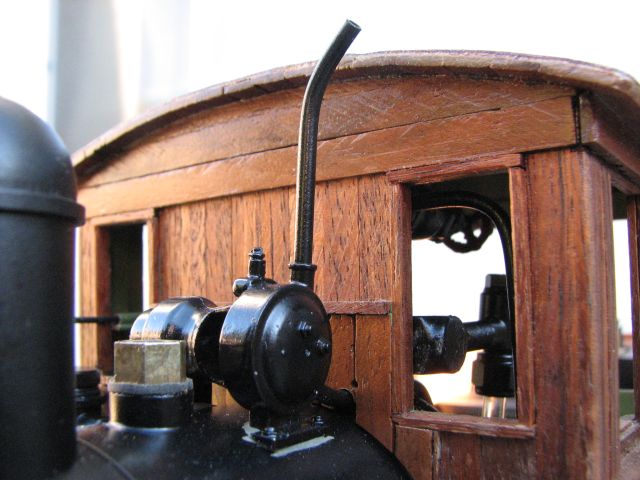 And finally a rear view: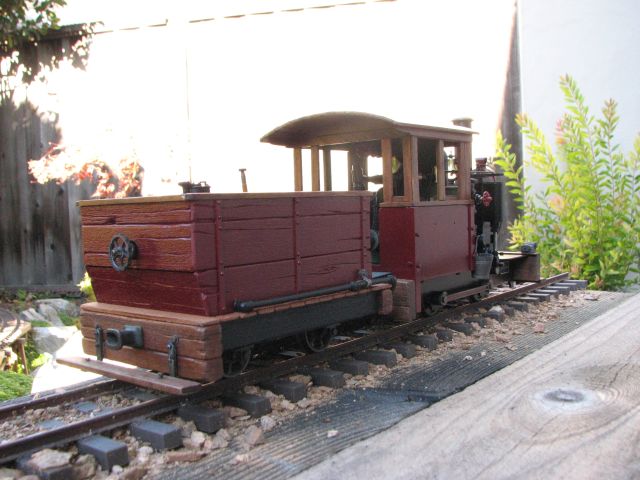 Well that about wraps it up.  I suspect I'll continue to add things to this locomotive.  I seem to have a problem ever calling a project "finished".  Thanks for looking.
Best regards,
Eric