Discussion Starter
·
#1
·
Sorry for the dry spell on updates..
A) I've been very busy at work..
B) It's the middle of the cycling season and I've been out an about at a few events.
and
C) I've been busy runnin' trains !!! /DesktopModules/NTForums/themes/mls/emoticons/laugh.gif
When last I reported I believe I had posted photos of the completed phase 1, the elevation of the old line.. as a reminder..it look's like this.
Over the last few days I've had some time to build out some more frames and I got the first two frames of the new extension installed this morning...
To borrow a line for John Krakauer... We're going Into the Wild..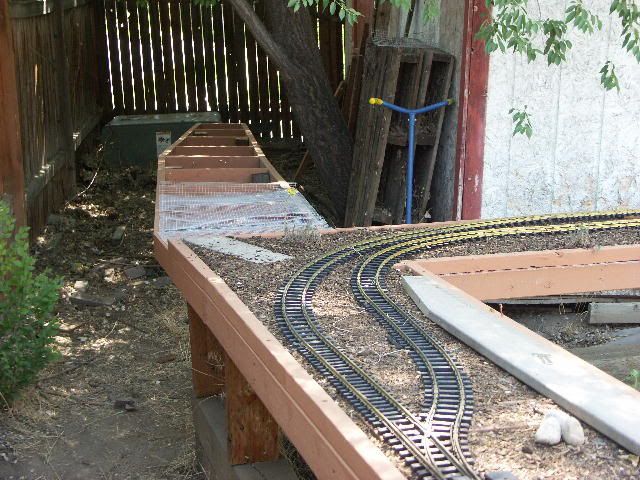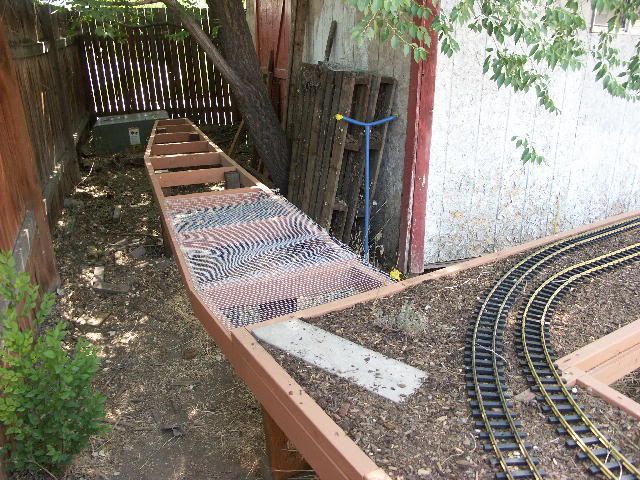 This will take the line behind the shop and follow the fenceline all along the back of the lot to a turnaround on the south east corner then double back....
Seeing as how I'm hosting the August club meeting, I need to stay busy on this for the next week or so...
Though you guys may like an update.. Again, sorry for the long dry spell.