Discussion Starter
·
#1
·
Last Friday, Joel, Eric, David, Henner, and I went over to Mark's for the annual ritual of setting up his Holiday layout.
The permanent section of the layout is coming along very nicely, with the ground cover really starting to fill in now.
The deck bridge Mark and Joel built last year has weathered to a nice gray...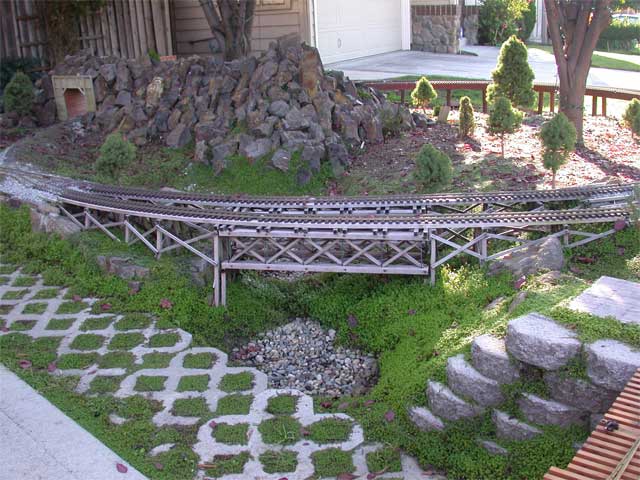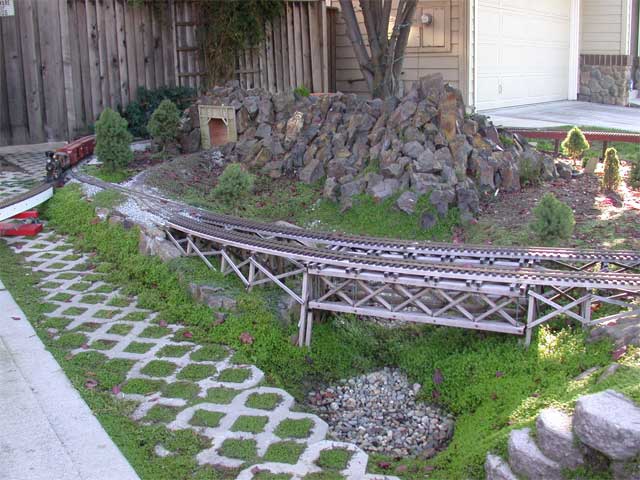 Compare the above with a shot from last year while it was still under construction...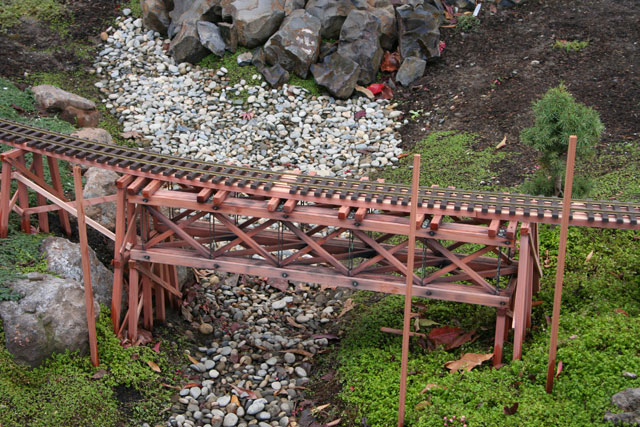 At any rate, things were running by Sunday morning when I made it back over. I pretty much had the track all to myself, and ended up running my NCNG 4-4-0 for around 4 straight hours. She ran like a watch the entire time.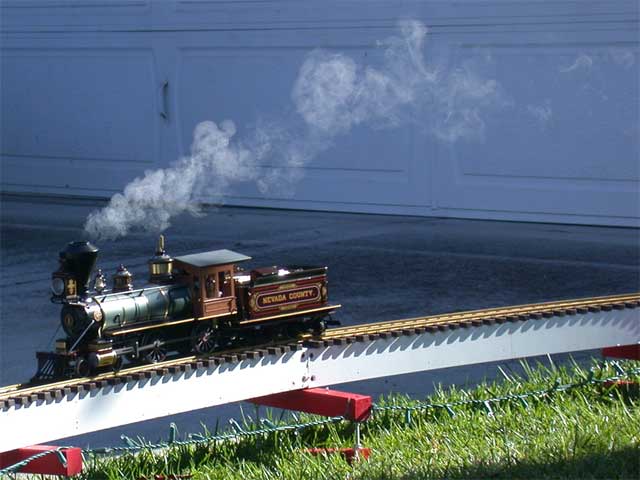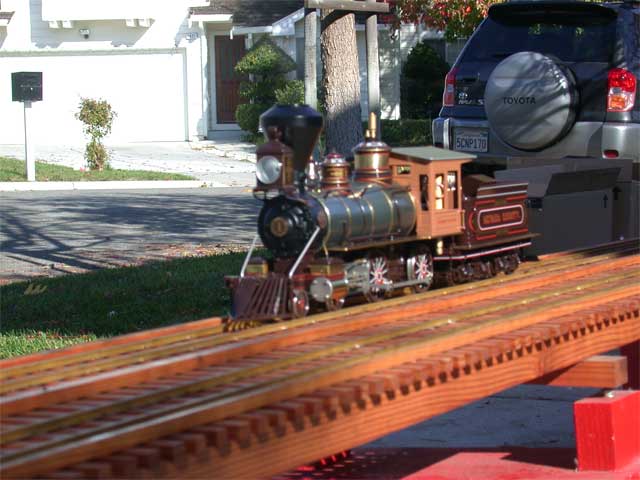 There was one instance where she suddenly tipped over on her side - I never did quite figure out why. Perhaps a chunk of ballast worked it's way into a flangeway or something. I'd already made several laps around the track before this happened. At any rate, it never happened again, and luckily no damage was done to loco or layout.
These 4-4-0's are good little pullers. I had a couple of Mark's boxcars behind her and his Accucraft brass long caboose. He's removed the wipers from the caboose wheels, but they are otherwise stock (high drag). They were pulled with no trouble.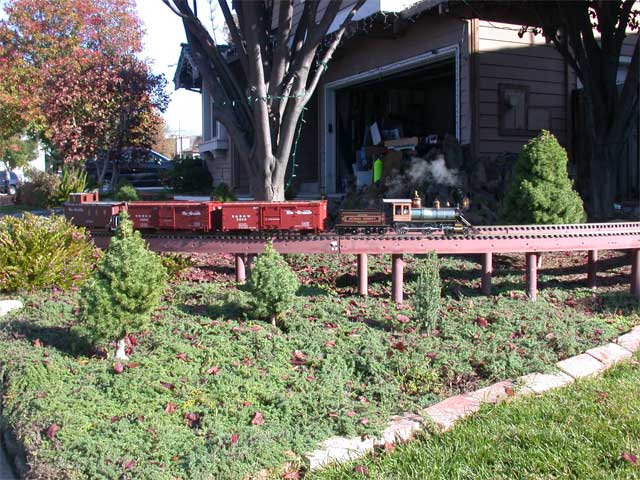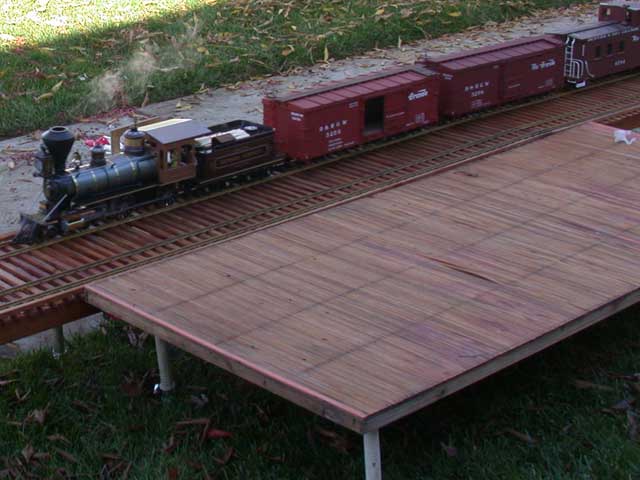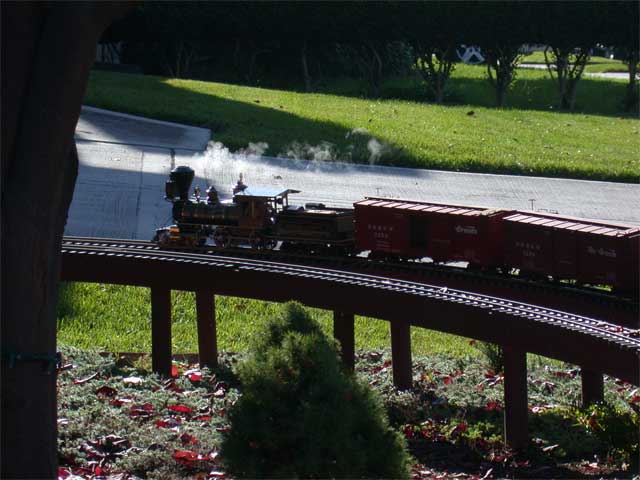 The bridge on the temporary section was replaced this year due to clearance problems with the old one and the larger K's.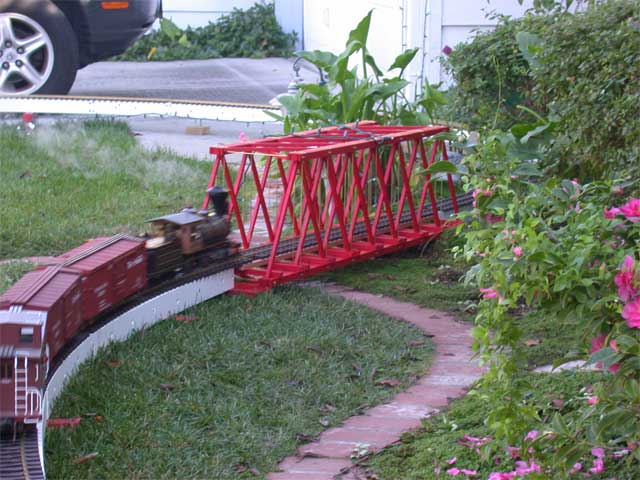 It was sunny and long-sleeve weather, but cool enough for good plumes.
I'm really happy with the 4-4-0! So far, I've replaced nothing. I have a new stack and new rods/crossheads, but haven't installed them yet. Hopefully this weekend, I'll run the other SPC #3 I bought. Wonderful bang for the buck imho.