Discussion Starter
·
#1
·
Recently I used my flexible spine system to build 40ft of tack out in the woods for my "Have Train, Will Travel." My radio controlled RGS #40 provided good power.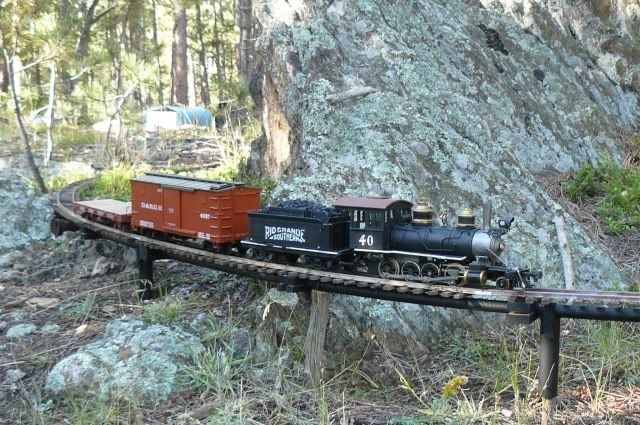 I cut 10ft 3/4" PVC electical conduit into 3 pieces and clamped on wood blocks about every 20". The wood blocks can be adjusted to level the track which is very important to keeping the train on the track. Dowels are screwed inside the pipe between sections. Flat black paint works well to camoflage the spine.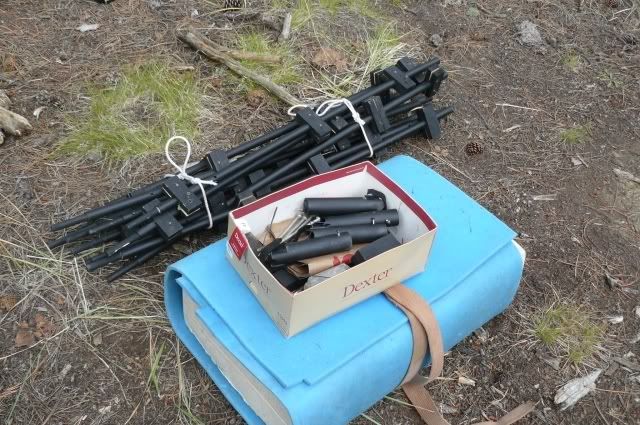 The spine is nailed to the ground with 6" nails. This keeps the pipe from twisting so that the block can be leveled.
A bridge was built with piers made of wood stakes. The spine is attached to the piers with plastic tubes that allow for height adjustment, or is simply wired or screwed to the top of the wood stake.
Track is attached to the wood blocks with 1 5/8" sheet rock screws in predrilled holes on the inside of the rail.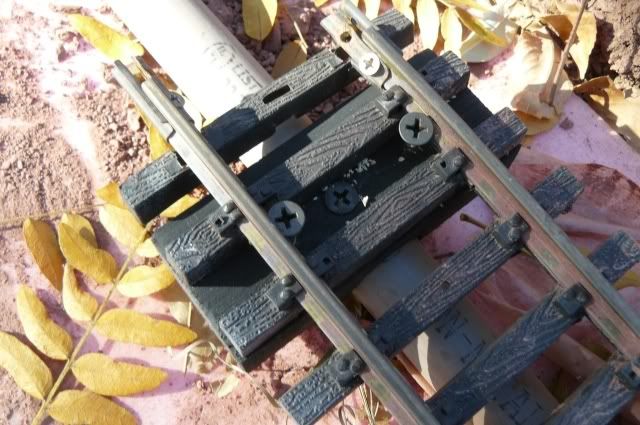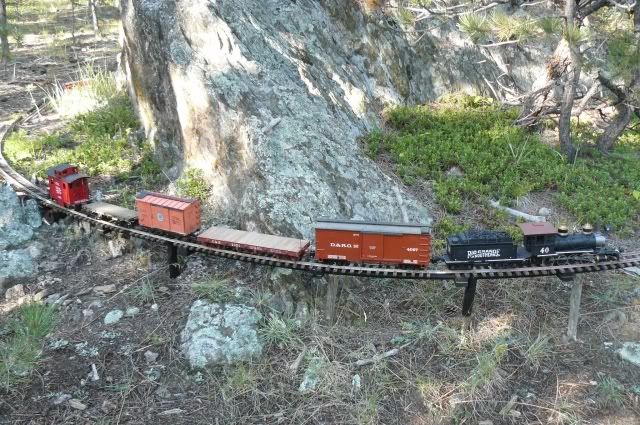 Kids really enjoyed playing with my push train.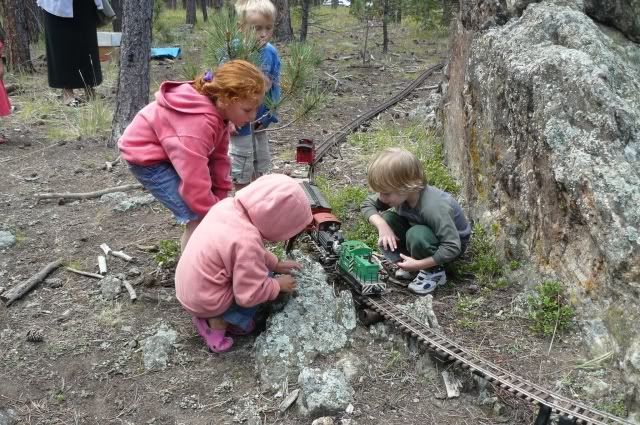 Smile for the camera.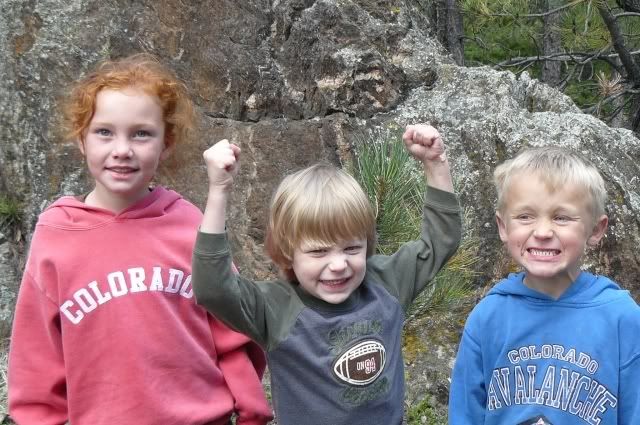 I like the adjustability of the flexible spine system and I am using a variation of it on my permanent garden railroad.
Terl