Discussion Starter
·
#1
·
We have one corner of our yard that is just a scraggly mess..
its DEEP shade..
A large oak tree above, and two large Maples just over the fence, all conspire to allow no sunlight to hit the ground all summer.
I would like to convert the corner into a shade garden..
I planted two Oak Leaf Hydrangeas last Spring, that im hoping will grow 6' tall to block out the view of the road,
and now I would like to maybe plant ferns all along the fence line, and fill-in the middle with some kind of groundcover..
Pictures!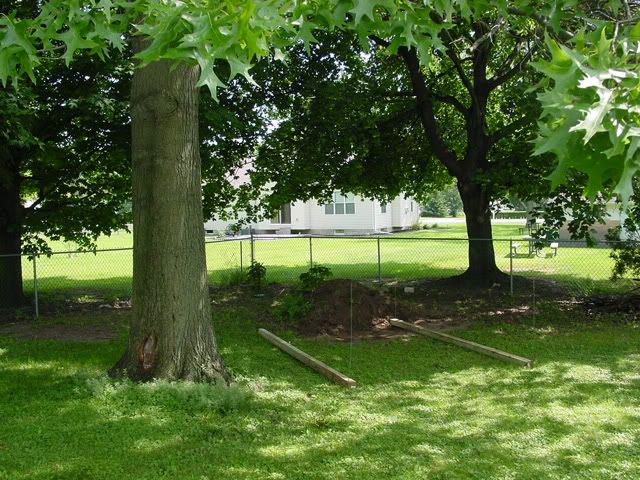 that wooden framework is the beginning of my wife's large swingset! I built it last fall..
It might look like grass all through there, but its mostly "Creeping Charlie"..a noxious weed..
grass doesnt grow there..(that big dirt pile will be cleared out this spring)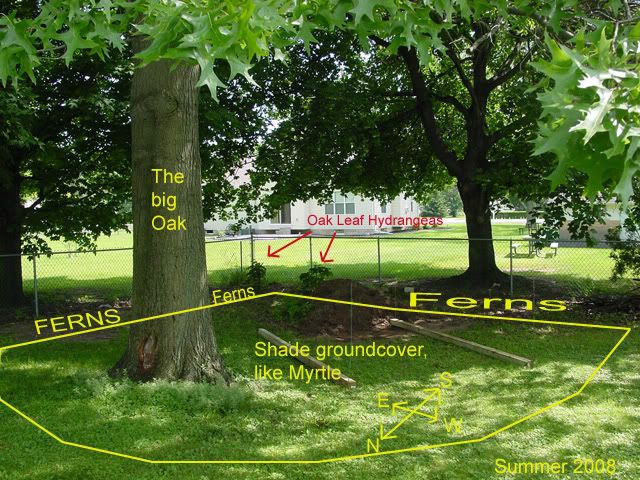 A slightly different angle, from a few days ago: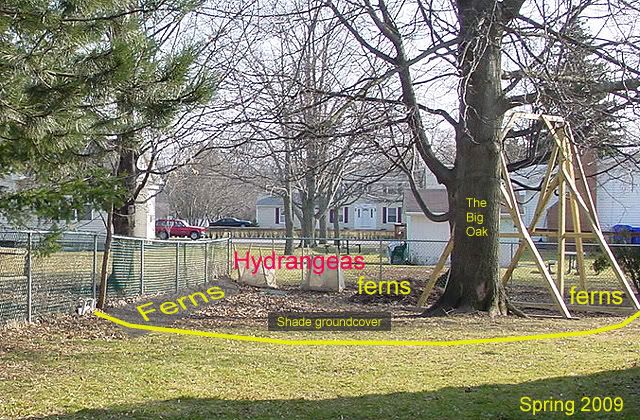 the goal is to prettify the corner, and to block the view of the road in the background..(you can see the red car on the road in the background)
Im considering maybe more hydrangeas *behind* the fence (our property line is actually 3-feet beyond the fence) so it is possible to plant
things on the other side of the fence..but I want the ferns and groundcover for "our" side of the fence..
I dont know anything about Ferns..
could anyone recommend any nice bushy, full ferns?
up to 4' tall is fine (and would be good!)
Must like shade though..
For groundcover in front of the ferns, I will probably go with myrtle/periwinkle (Vinca minor)
http://www.flickr.com/photos/

[email protected]

/512518375/
Anyone have any Fern suggestions?
Zone 6, Western NY.
thanks!
Scot