Discussion Starter
•
#21
•
Hi Everybody,
Thank You very much for the additional informations. I like the aerial pictures.
Chris Brown´s Emett Trains are very famous. I think, some of them were in AW Nuts Magazine years ago.
Last month somebody sent me scans of the puffin Cut out book and I assembled my first Emett train, using a Fleischmann Magic train chassis.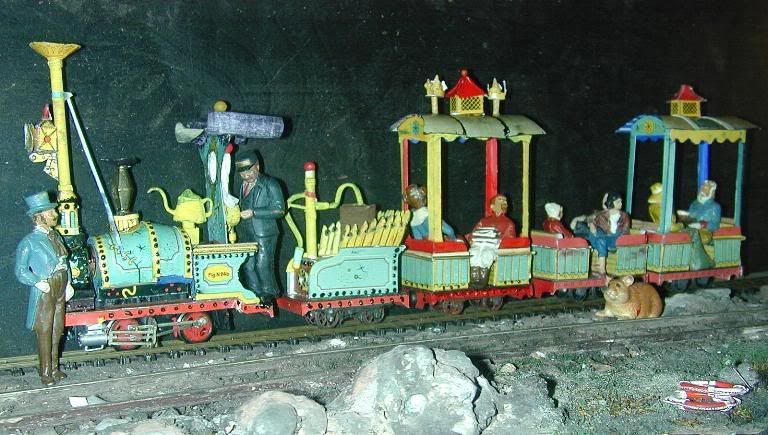 The original instructions suggested to us a 00 wind up chassis, and since it is more or less in 1 : 22,5 scale, it probably is the first Gn15 kit, 50 years before the term Gn15 was invented.
Have Fun
Fritz / Juergen