Discussion Starter
·
#1
·
I'm finally getting around to posting the few photos I took at last week's NGRC on AZ.
Cliff Luscher (from Accucraft) was driving out to the Con and was kind enough to take #21 with him.  Since I flew out, I otherwise couldn't have brought her along.  Thanks Cliff!!
Here she is running over at Duncan's Shindig on Thursday afternoon...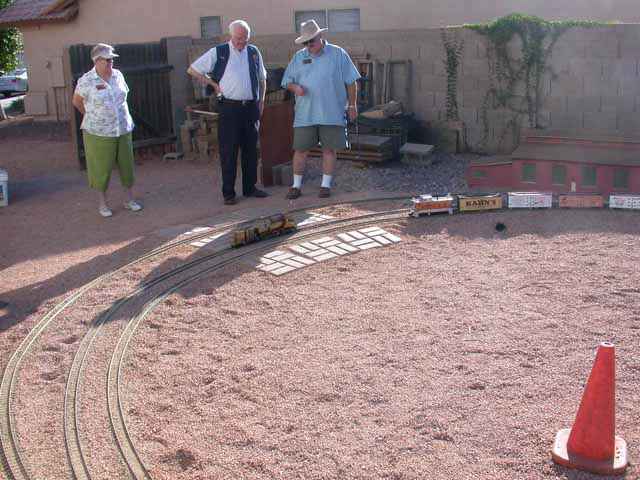 Duncan has some nice trestles...
and bridges...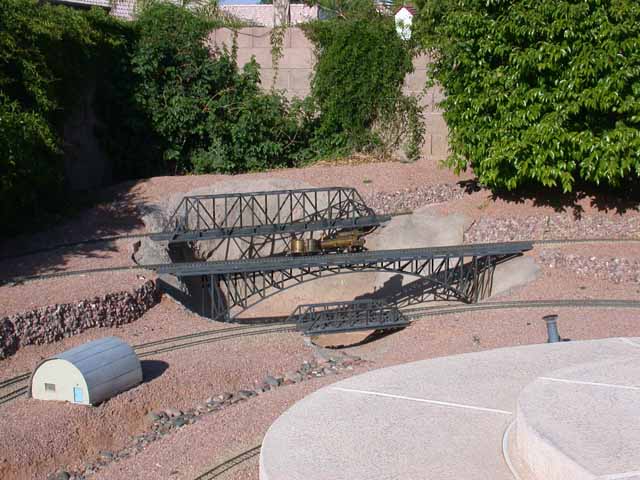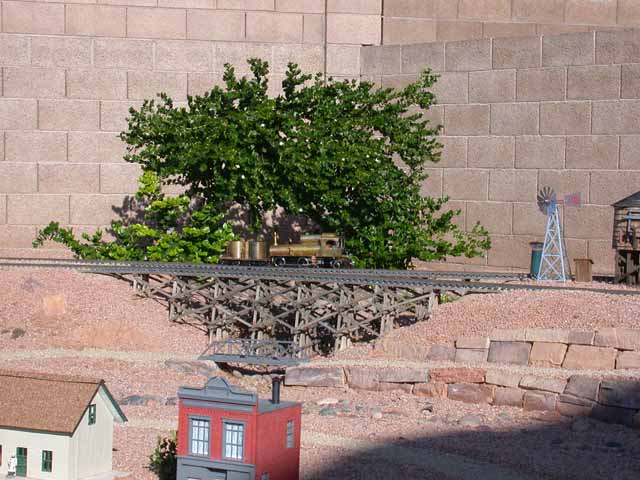 My favorite current area of Duncan's Sun Dancer Railroad...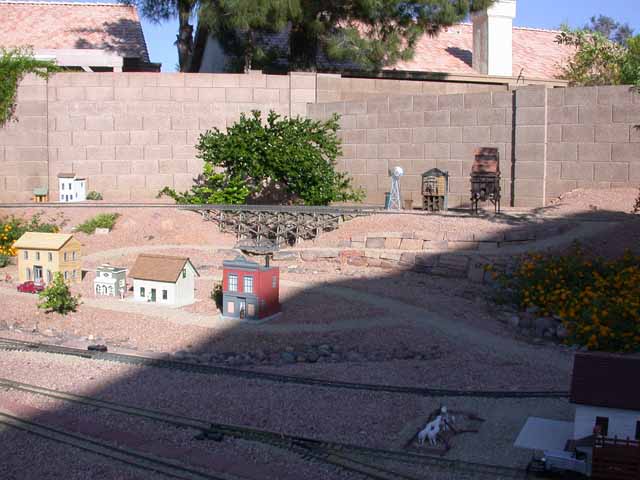 Some of the MLSers who happened to be sitting at my table.
L-R Stan Ames, John Corradini, Jackie Starr, Bob Starr, Roland Seavy.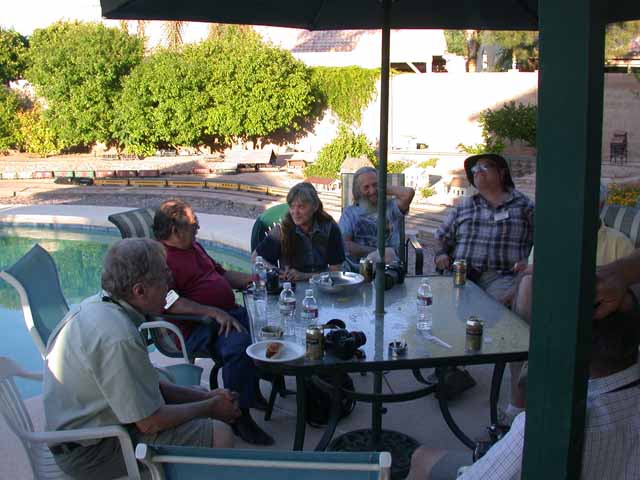 Continuing on, JJ and Rod Fearnley (it was GREAT to see Rod and Jill again - it's been years since the last time)...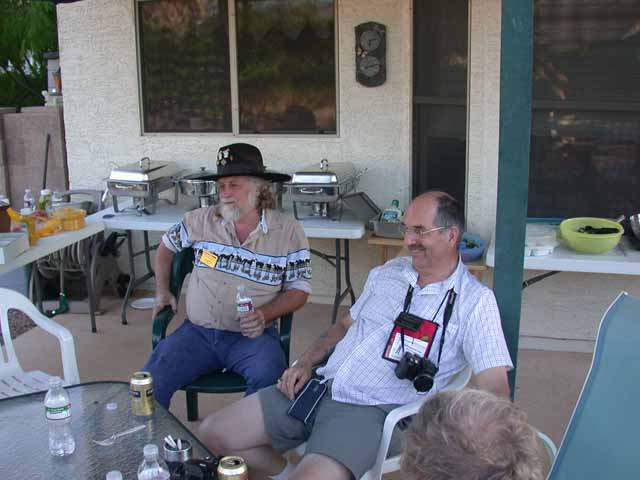 Finally
got to meet Kevin Strong after all these years!  A genuine pleasure!  Clockwise from Kevin is Tommy Mejia (partially behind the pole), Chris Walas, and Carla, our ace photographer!!  Kevin's daughter is in front of Kevin.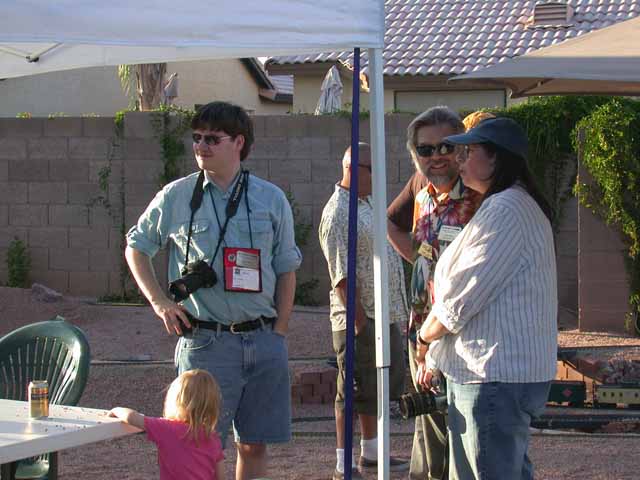 L-R: Rod Fearnley (obviously a man of great intelligence), Mike Reilley, and the man hisself, Duncan, Founder of the Feast!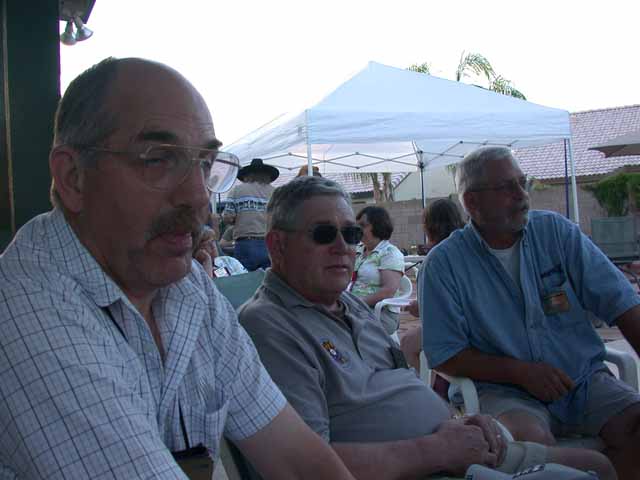 Chris Walas (L) and John Corradini (R).  I always have a blast with these two around!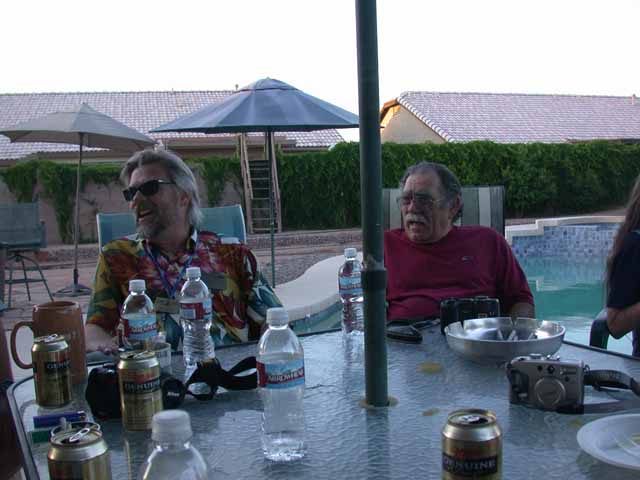 L-R: Jackie Starr, Bob Starr (I always have a ball around these two as well), can't see good enough to recognize, and ChilliCharlie.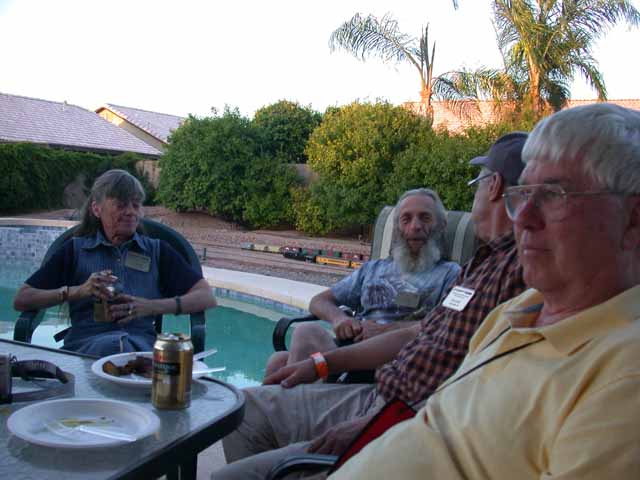 Punkin punching tickets (he's out of u-neee-form with no tie)... Mike Reilley at left and Stan Ames at right...
My favorite local as duck
dusk
begins to fall and the lights come on...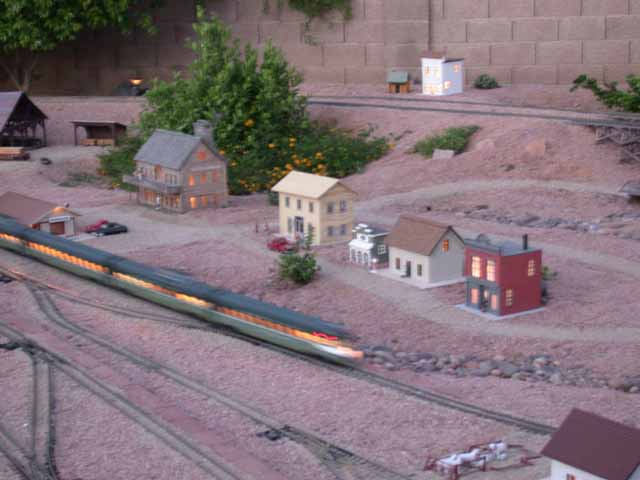 #21 on Bob's track back at the Con...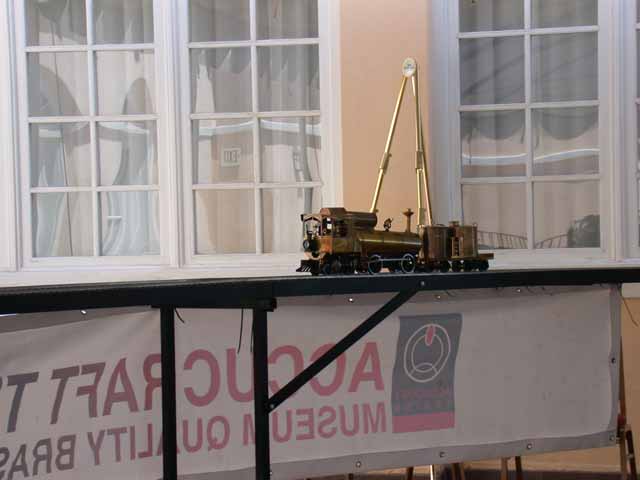 Bob hisself...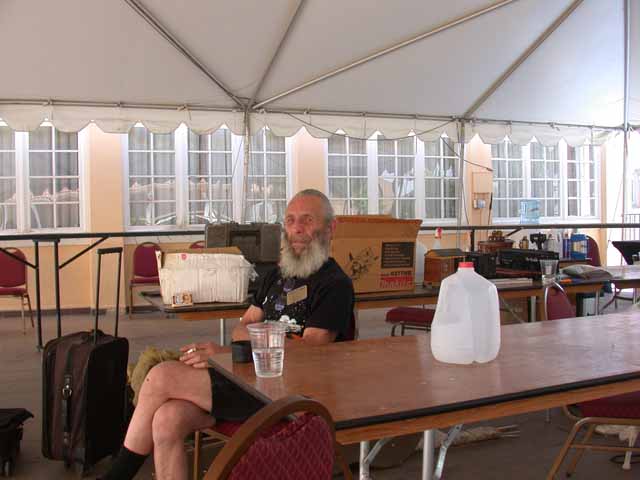 And Jackie - we three were alone at the track when these were taken - not an uncommon occurrence when I was there.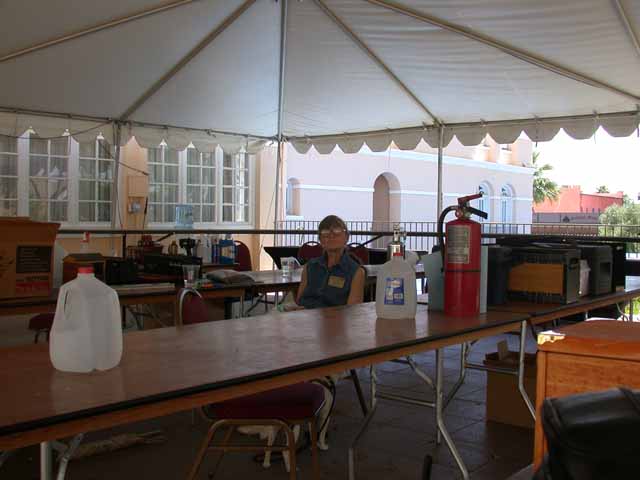 The gent at center is Clem of Warrior Run Locomotive Works (who has saved my butt more than once when I needed Trackside Detail parts).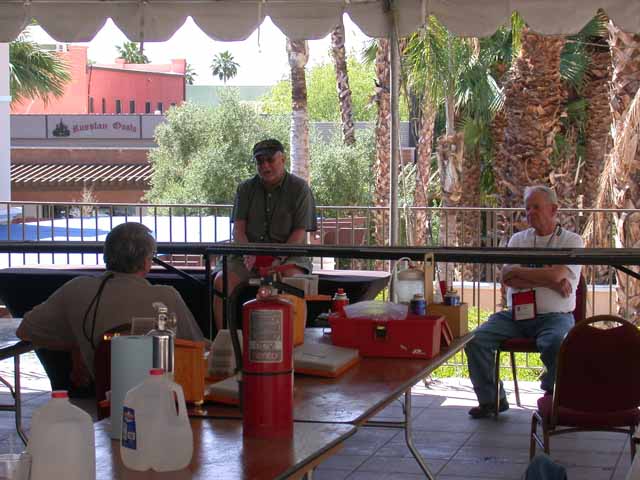 And finishing up with a couple of shots of #21 pulling Bob's Bachmann passenger cars.
It was a great time!  While I only mentioned Chris, John, Bob, and Jackie, the truth is I have a blast anytime I'm around my MLS friends!!  Mike and Marge Reilley, Stan and Kay Cedarleaf, JJ, Rod and Jill, Duncan and Debbie, Roland, Gary and Carla, Tommy... the list is way too long to name them all, but a finer (and more fun) group of people would be damn hard to find!
Thanks Duncan and Debbie for hosting a superb event where we could all gather once again!  Ya done real good!! Here's to MANY more!!!