Discussion Starter
·
#1
·
I've been posting this on the Aristo forum, and figured I'd bring it over here too! Enjoy!
Been working on a G scale E8. My model is of 4022 and I started with the Aristocraft (
www.aristocraft.com
) E8 Undecorated model. This is pretty close to 4022 already, but it's got some details that need to be changed.
First off was removing the front door. The Aristo model has a single beam headlight in the front door, and a mars light in the light above it. 4022 only had the duel beam lights, so the old door had to come off. Easier said than done as the door is superglued. I had to break out the Dremel and remove most of the door the hard way.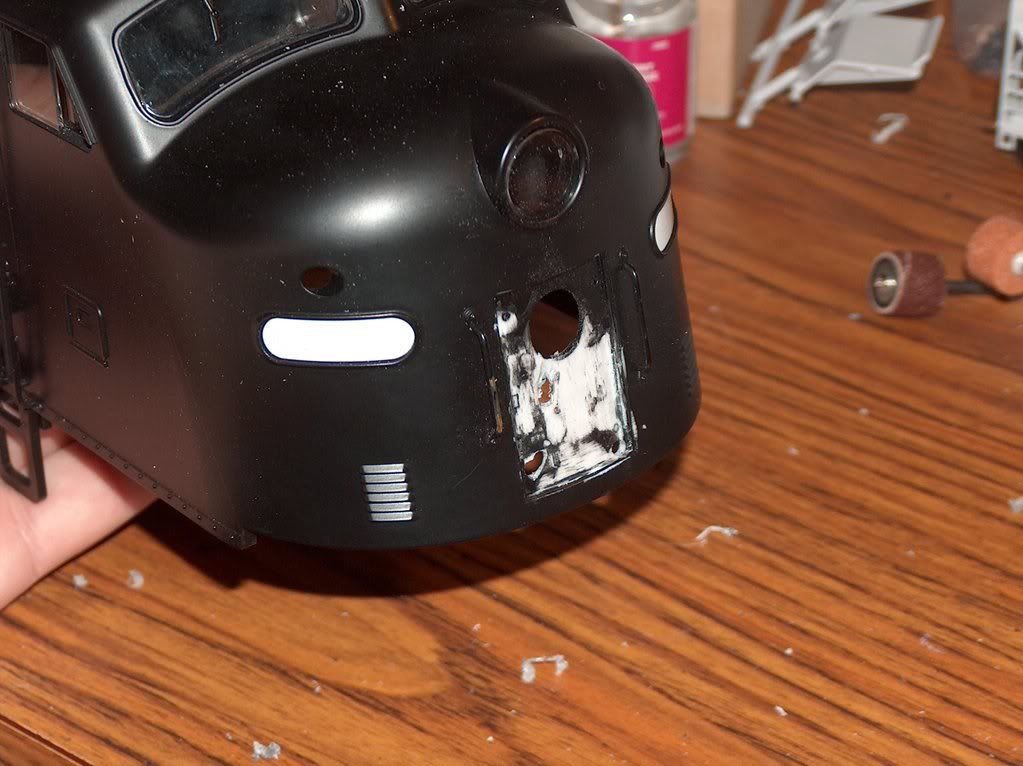 I also had to remove 4 portholes on each side as the 4022 didn't have them.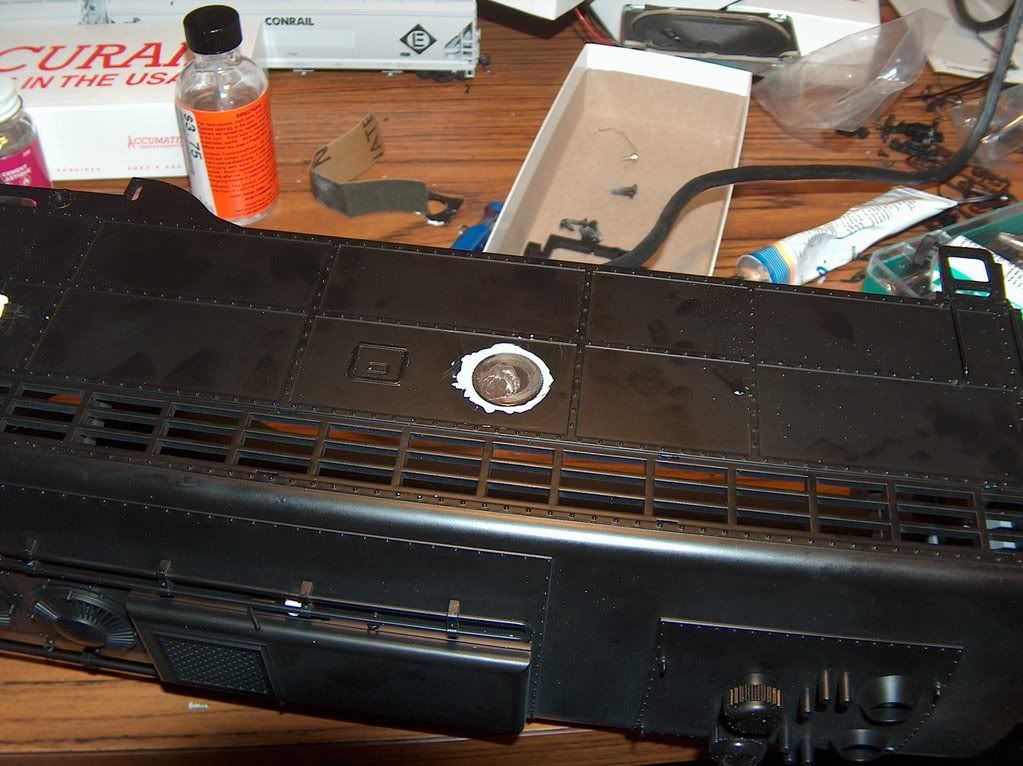 I'll update more as I get more done. This is going to be cool, but it's also a huge project! To give you an idea, I've placed the frame and trucks next to an HO scale grain car (SHOW CAR!!!) for a comparison. The E8 in G is nearly 2' long and weighs about 8Lbs.
I'll post more as it progresses!
Russ