Discussion Starter
·
#1
·
I finally got off my duff tonight and revisited a project that I started LAST winter. It's still in the middle of the bash (probably 2 or 3 more evenings before it will be ready for final paint), but MUCH further along than it was 5 hours ago.
The Aristo c-16 was reallly cute, but not quite the right scale. Mods so far include B'mann cab off a 2nd gen Pennsy bug mauler, wider wooden pilot beam, wooden walkways, connecting rods lengthened to third axle, a larger Trackside Details bell -- shortened B'mann tender on Aristo trucks, wood hungry boards on a shortened coal bunker, and the Aristo air tank mounted on the tender deck.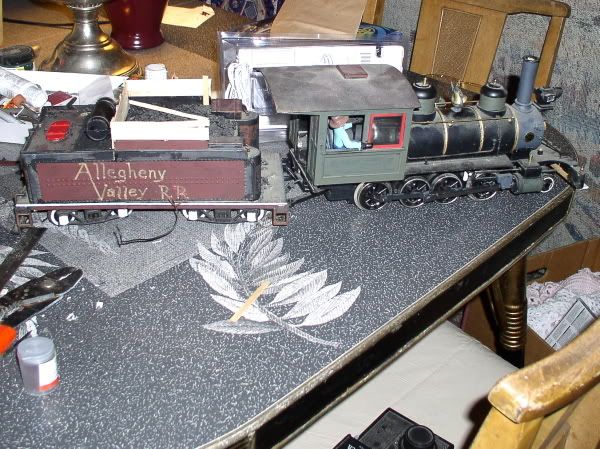 The next major project will be to resolder the tender wiring. The plug will be...interesting, as my polarity marks rubbed off...anybody have a wiring diagram?