Discussion Starter
·
#1
·
This is a continuation of the log in the "old" mylargescale:
archive.mylargescale.com/forum/topic.asp
As a reminder:
I am trying to build Betsy from  Madera Sugarpine:
http://www.gearedsteam.com/other/images/madera_sugarpine_co-thunder.jpg
Image exceeds 640 pixel max. width - converted to link. Mod.

Progress so far:
Valve gear with home made eccentrics is ready and the chassis has been run successfully on air.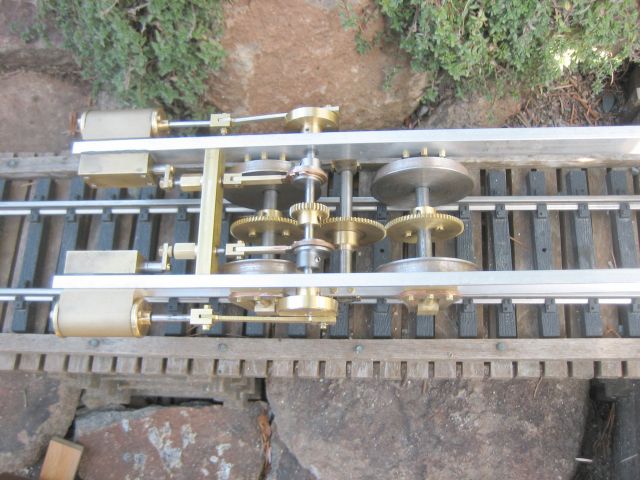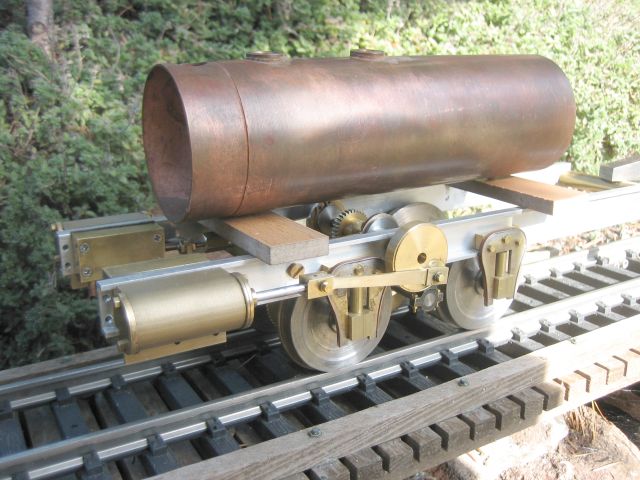 Next tasks are machining a new reversing valve (the Accucraft valve is too bulky)  Mamod style, replacing some of the friction bearings with ball bearings and attaching the boiler. The first steam test should be 1-2months away.
Regards