Discussion Starter
·
#1
·
As some of you may know I have a rather challenging section of track between my shed and the fence.....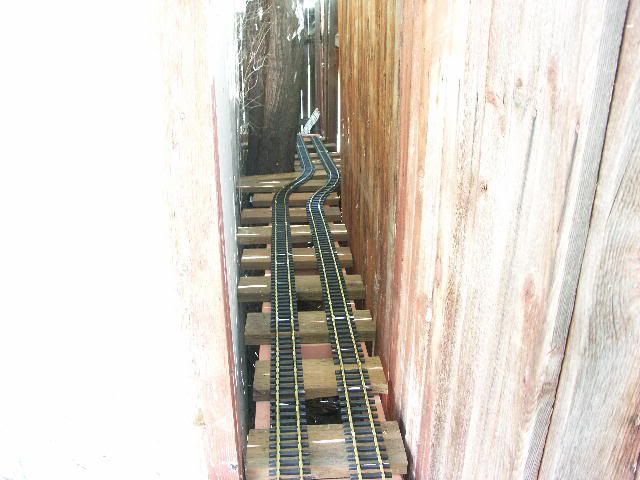 Now, while I'm quite happy with the Lone Peak & Western, this segment is giving me no end of headache..
The obvious solution (as pointed out by EVERYONE that's been by) is to go through the shed with one track, and run one straight section (no kink) behind the shed..
That's the deal.. So what I'd like to know is...
How BIG is a Bachmann K-27 ??? I'd like to eventually add one to the roster. How big of a hole and I going to have to punch in two walls of my shed so the monster will fit? I'd much rather measure twice and cut once than have to go back and modify the opening later...
Thanks.