Discussion Starter
·
#1
·
I was looking around upstairs the other day and ran across my Bachmann bobber caboose. it is a nice caboose but it tends to drag on curves, so I decided to add a pair of trucks to it. Once it was on the bench and taken apart I decided that it would make a nice little drovers caboose for my logging line. The results can be seen below. First I took off the cupola and modified the side windows. Then I decided to move the cupola to the back of the car.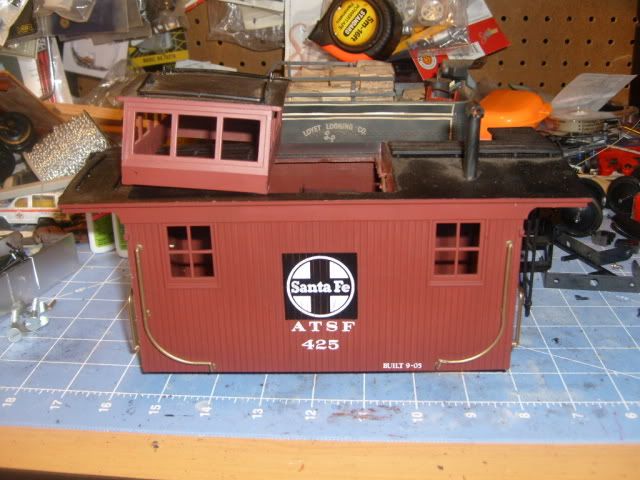 so the roof had to be cut to accomodate it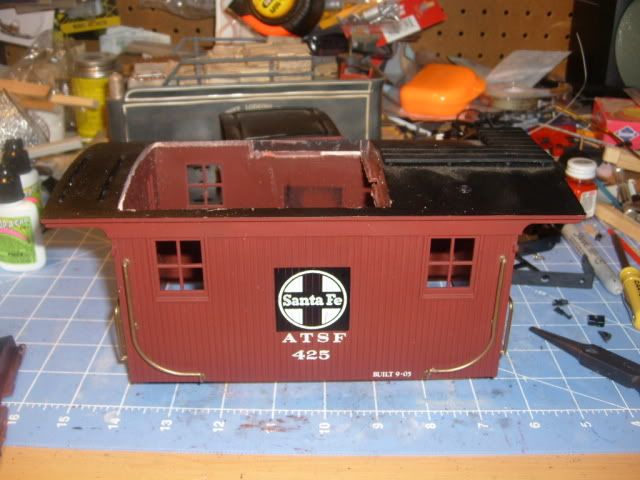 then the cupola was moved back and the remaining roof piece was put in its place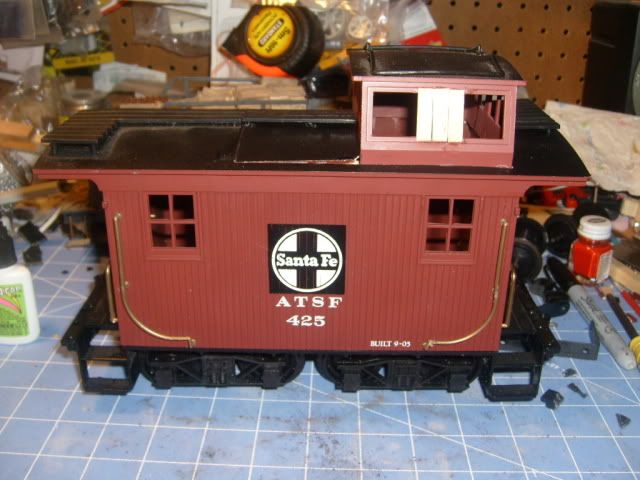 then I marked where the side doors would be and started cutting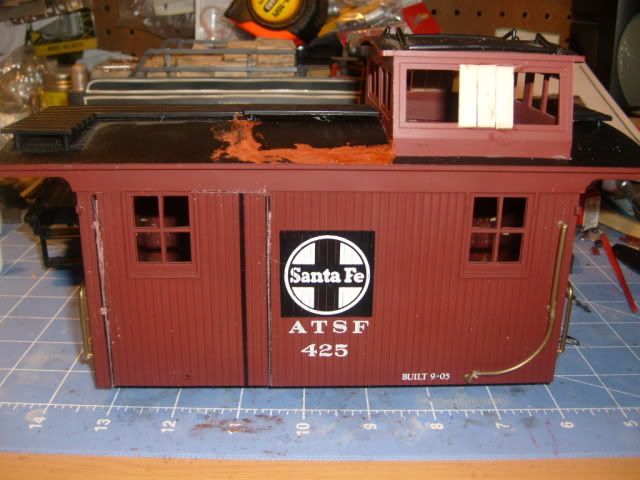 the results can be seen below
then the side doors were constructed using coffee stir sticks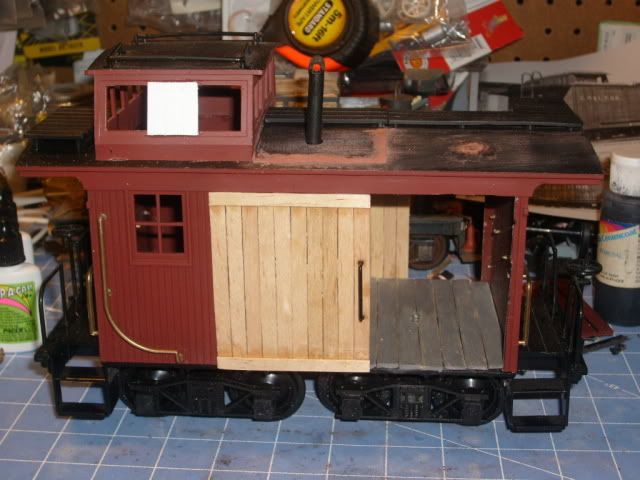 then the door tracks and other details were applied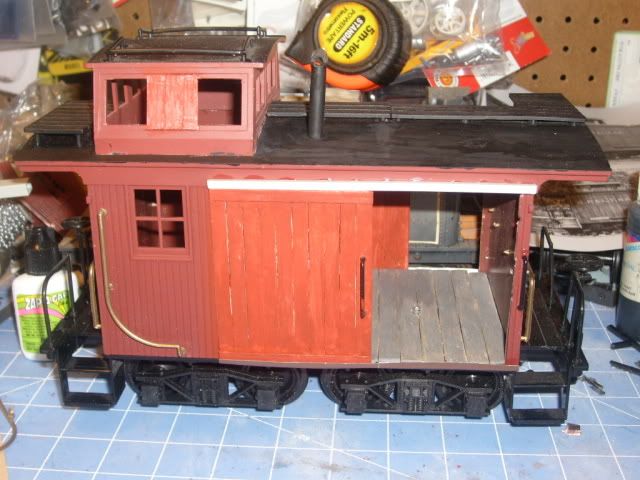 here it is painted and lettered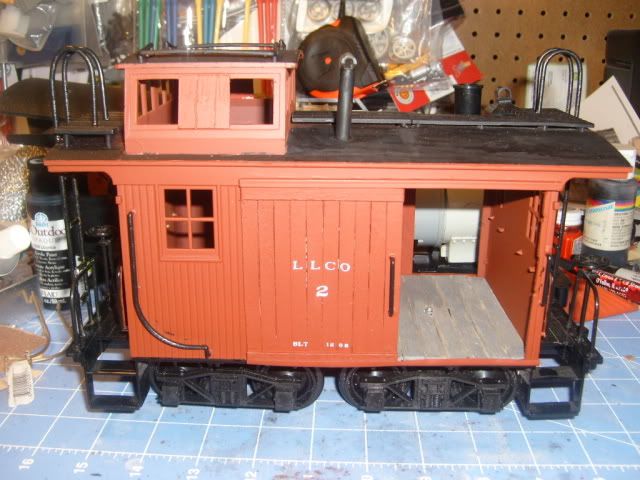 and with a little weathering and detailing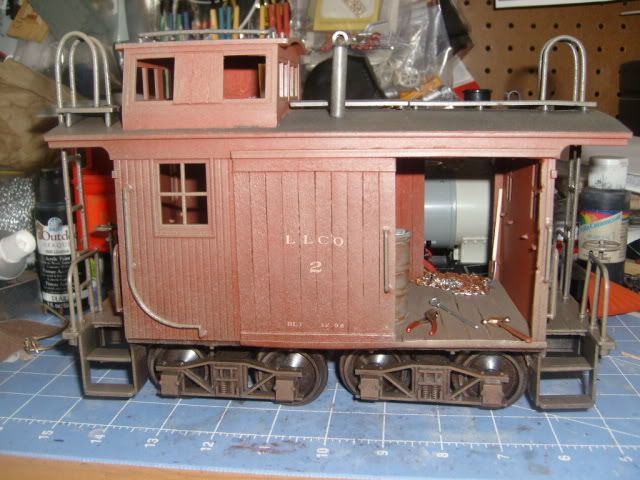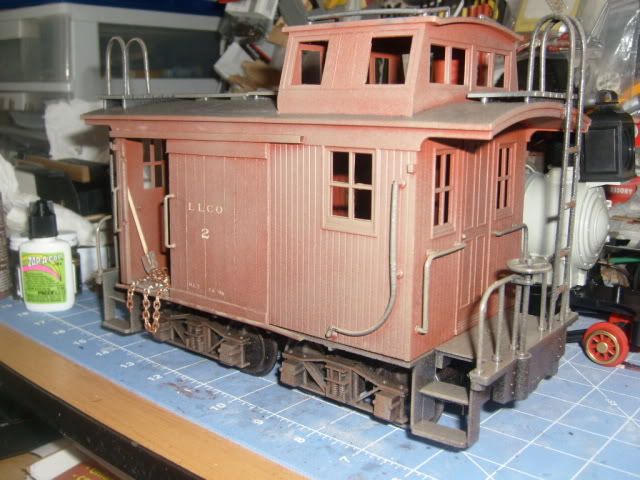 There is still a little detailing and cluttering to be done and couplers to be added. I will try to get the finished pictures up this weekend. Now I just have to build an engine to pull it!
Aaron
Loyet Logging Company