OK, trying to post some pics here.. hopefully this will work.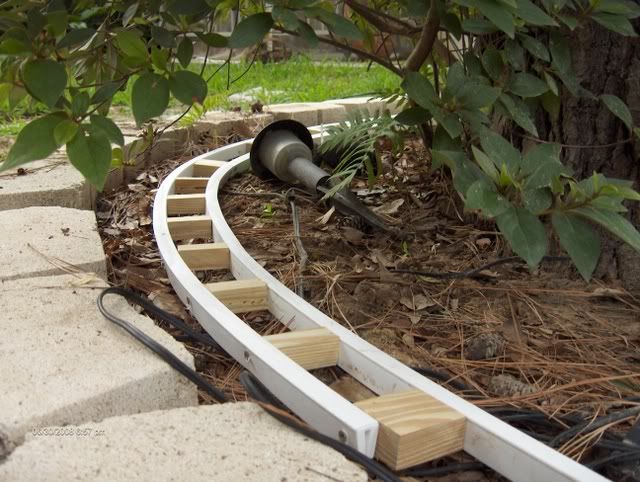 This is the close up. notice the closed "gap" in the "cap" closest to you. This one was early on before I realized I could back out the screws enough to run wires through them, up and over the screws.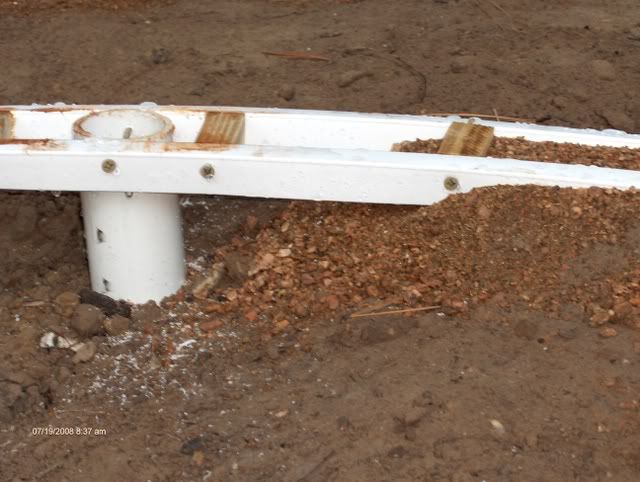 2 inch PVC pipe supports. These make adjusting height VERY easy. I just adjusted some yesterday with track attached due to a new engine not being able to pull enough cars without wheel slipage. Just back out the screws, lower roadbed, and re insert screws...voila!!
Still early on in construction. This 8ft curve was EASILY made and I was by myself. Notice in the upper left, how it starts to curve back to the left! Also, easily accomplished. Jack, the dog, was no help at all!
With track! This was the rise that I had to lower yesterday! Being a "Newby" and wanting to run trains, I didn't paint it before adding track. I have a big task ahead in painting! Live and learn.
Overall layout with about 30% being on this raised bed!
Let me know if you have any questions about this. I basically used the method described when I googled "Making a PVC lumber, raised roadbed". Ill try to find the link if anyone is interested.
Regards,
Phil