Discussion Starter
·
#1
·
Richard.
I (among others I'm sure) will be blatantly ripping off your wonderful benchwork structure this spring. I have a question for you. I've been going over all the photos you've posted trying to reverse engineer your benchwork. In one photo you show a "exploded view". You cna see all the layers from Track down through the fabric and hardware cloth down to the joists. 
The question I have is the joint work that you have there. In order to adequately support the hardware cloth it looks like you have wrapped it over an inner beam and secured it on the outside with another beam sistered to that. I can only assume that you then apply a flush fitting rail and caprail to that. I imagine it to be something like my 1st grade paint program art below...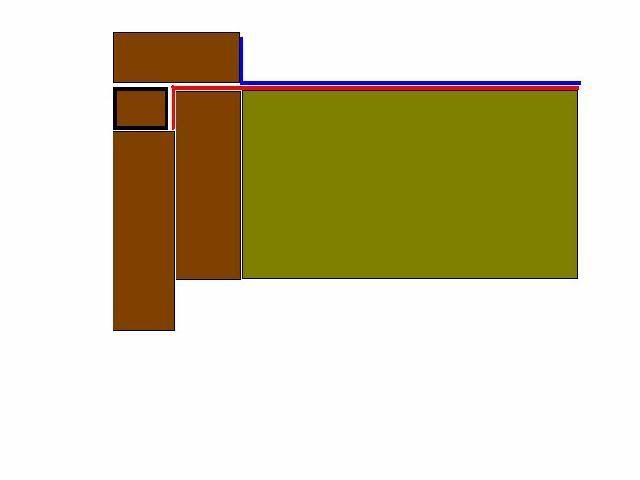 The brown areas being wood structure, red line is hardware cloth, blue line is landscape fabric...
Would I accomplish the same thing in a simpler arrangement such as this..?
If you have any more photos or diagrams of your structure I'd (and I'm certain others) would love to see them. 
Thanks
Dave.