Discussion Starter
·
#1
·
Okay so it's not a steam shovel but it's close. It's the 1:25 scale Bantam gas shovel that Spec Cast released a few years back. I love cable driven shovels so I bought one. For some reason my creative synapses didn't fire for the first year I had the thing but then I saw an article in Narrow Gauge and Shortline Gazette about modifying the shovel into something better for 1:20.3 scale. I really liked the overall idea, but the gentleman who wrote the article did some things differently than I would have, such as using styrene for his mods, whereas I prefer to use actual wood and metal whenever possible. So I thought I would respectfully steal his idea but do things a little differently.
The first items that had to change were the color and the modern style cab. The Bantam shovels and cranes apparently were a bright pumpkinn orange color I wanted something a bit more muted for my model so i chose dark gray.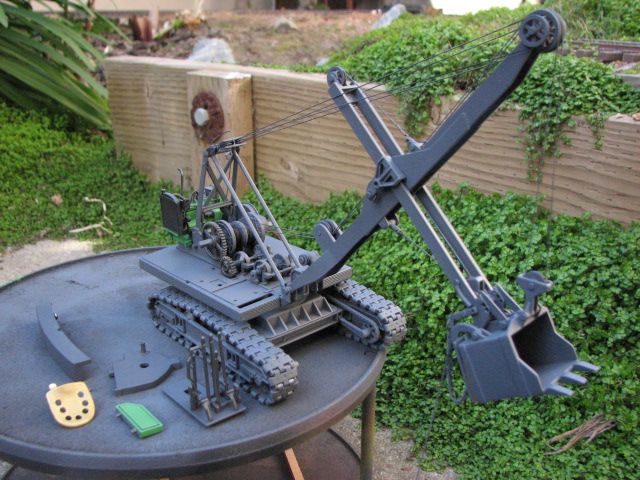 Here the shovel sits atop the lazy suzan that I painted it on. In front of it are some of the parts that were removed for painting such as the control custer, counterweight, various transmission covers, etc.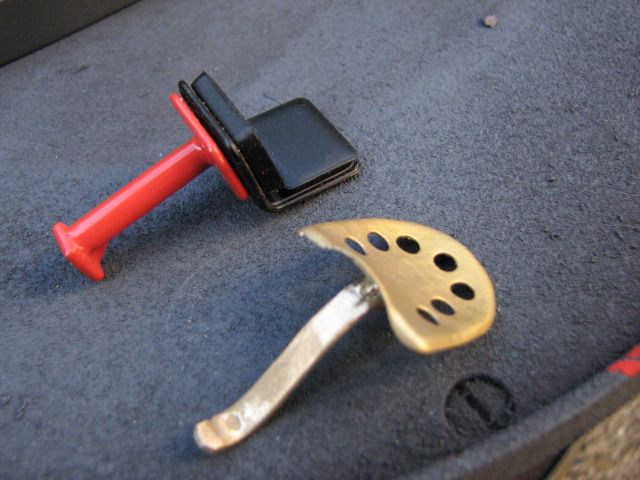 The old seat (top) will be replaced with the nice cast brass tractor seat. The brass will be blackened.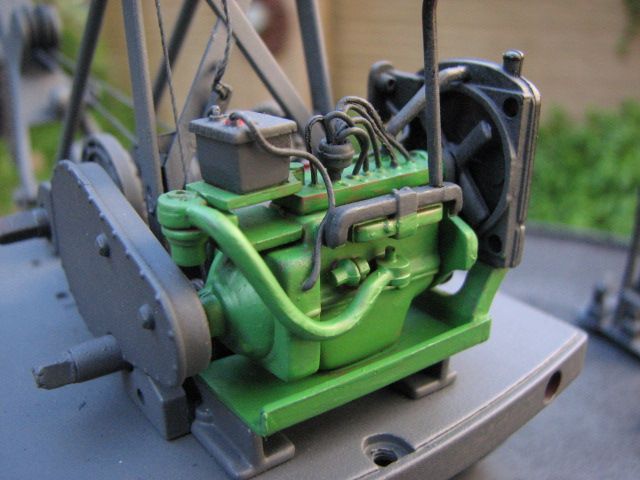 For a bit of cotrast I painted the six cylinder gas engine green. It took a couple hours because I had to go back and touch up all the ignition wires, belts and hoses.
Front view of the engine. I also painted one of the battery terminals red. The primary transmission guard is in the foreground.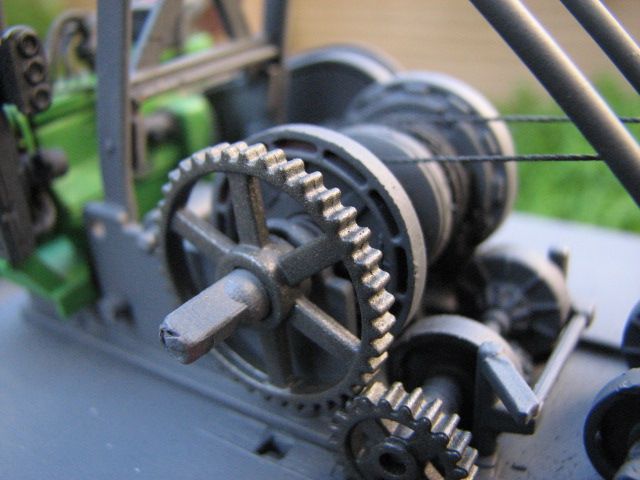 The secondary transmission gears were painted a color called cast coat iron. These gears actually mesh and rotate when the winches operate.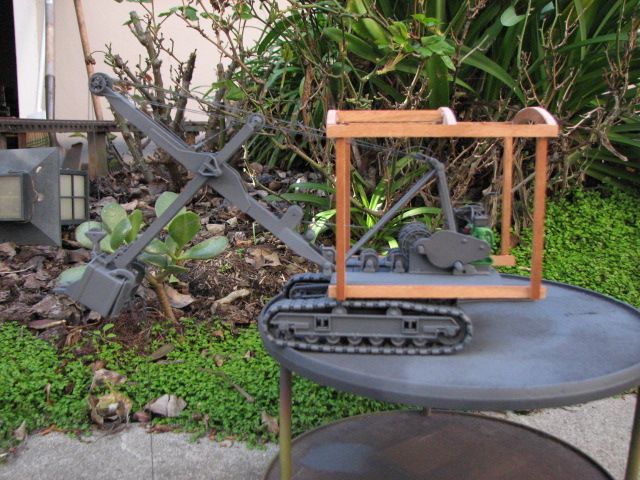 The new cab is framed out in mahogany boards that were cut to scale on my table saw.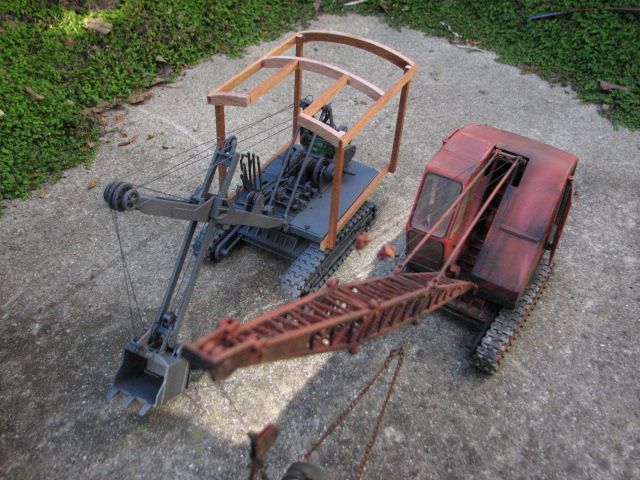 Here you can see the size comparison of the new cab on the shovel and the cab on the dragline, which is stock, except for the weathering.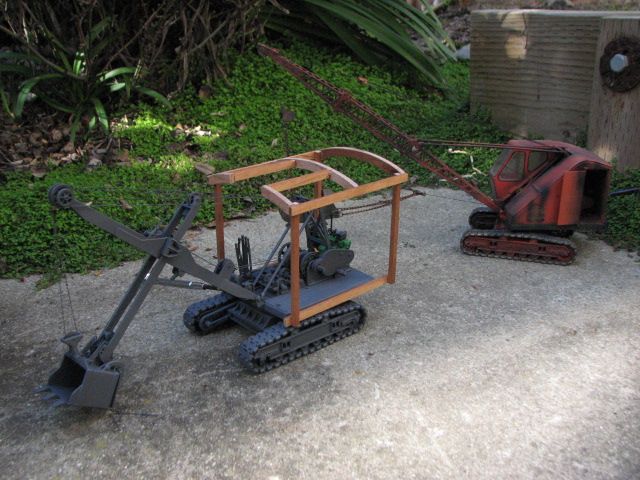 I did cut enough parts to make the same modifications to the dragline.
I have even more progress to show I cut siding for the new cab and I installed roofing which is made from real corrugated steel. Those photos will come soon! Thanks for looking. Comments welcome.
Regards,